For those who bought the breakout to 5,000 in the Nasdaq...
We are sad to report that The Nasdaq Composite was unable to trade back above 5,000 today...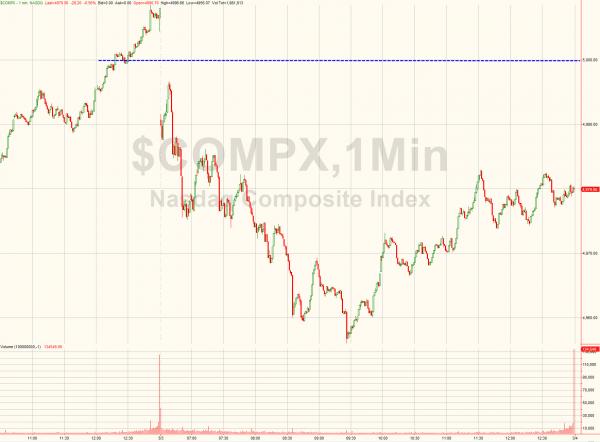 An early dip into the red for the week was rescued, then another dip after Europe closed took all but The Dow into the red for the week... but then  as the USD strengthened and bonds sold off, stocks rallied to end green for the week...
But closed red on the day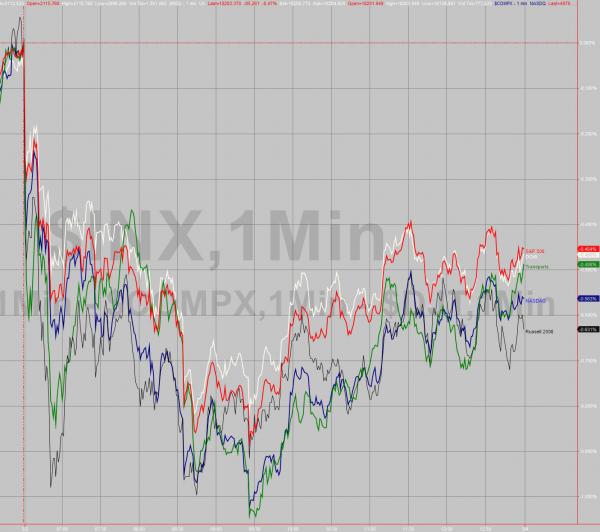 Today's weakness started in the European session as selling the QE news and Greek funding issues, extended when US opened (unusually) and then extended losses as Bibi spoke... the lows were put in as Europe closed...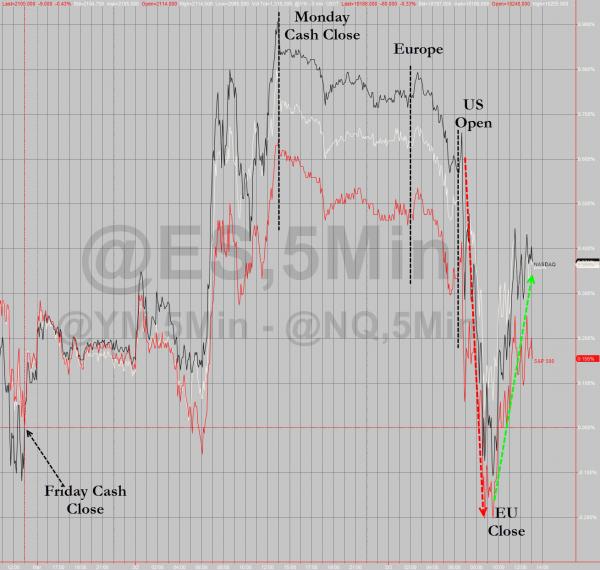 VIX jumped the most in 3 weeks back above 13 once again... (toipping 14.6 intrday)Hubris Hangover?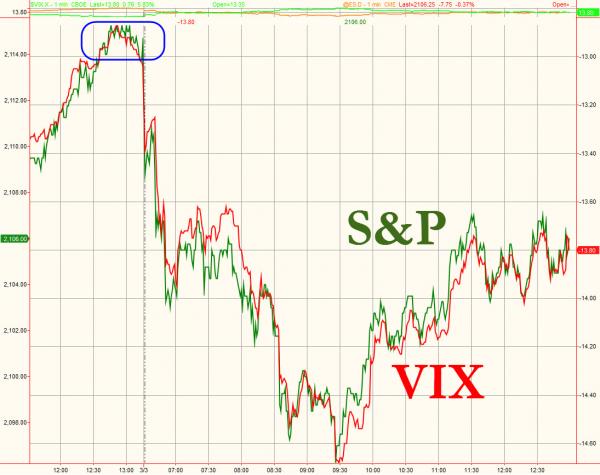 Bonds and stocks have recoupled from the Yellen dovishness and Actavis rate-lock pressure...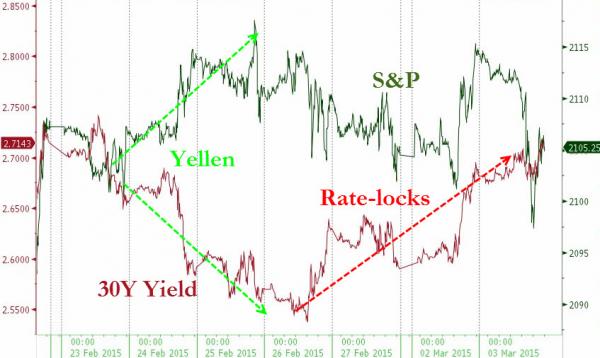 Treasury yields trod water for most of the day but pushed higher in the afternoon - now up a notable 12-14bps on the week (2Y +6bps) and steeper...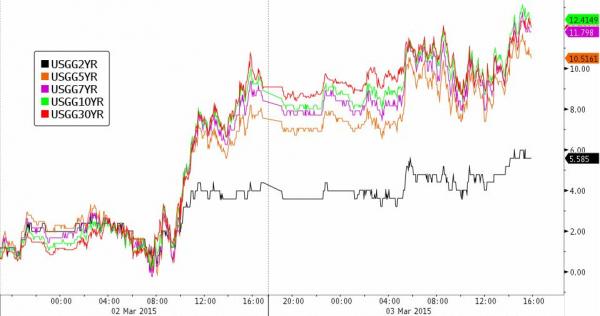 The USDollar ended the day modestly lower, following a similar SELL EUROPE, BUY US pattern to unchanged for the week... Swissy is being sold this week and SEK notably bid...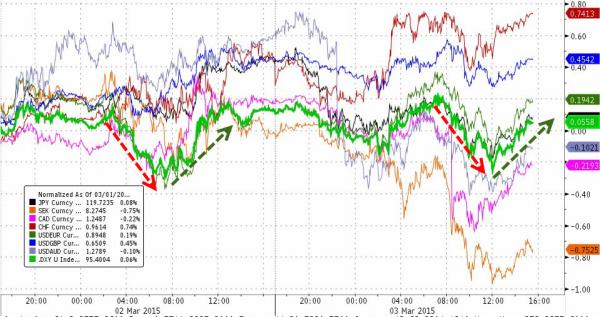 The Brazilian real was monkey-hammered once again - now down 3.2% in the last 2 days to fresh 11-year lows over 2.9330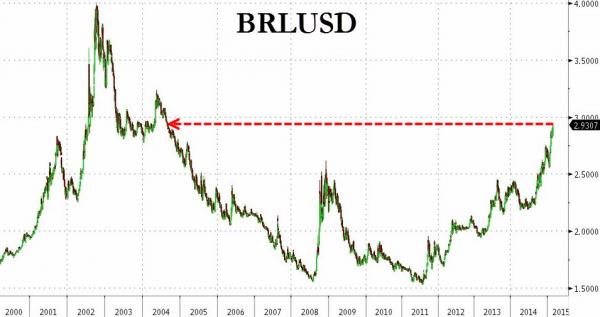 Commodities were mixed with prices charts looking more and more like EKGs than ever... Note the drop as China opened in all commodities... Silver and oil are now anti-correlated once again...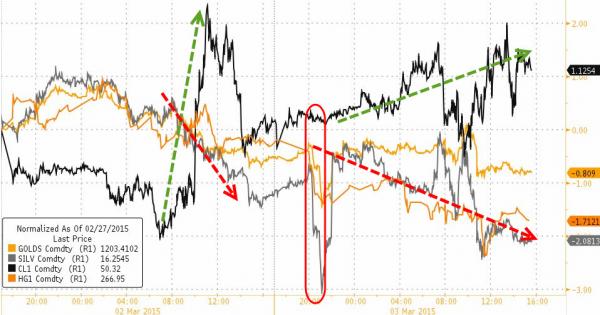 Crude did what it does - this time was a dump-and-pump as we await the API inventory data (dump if history is right)...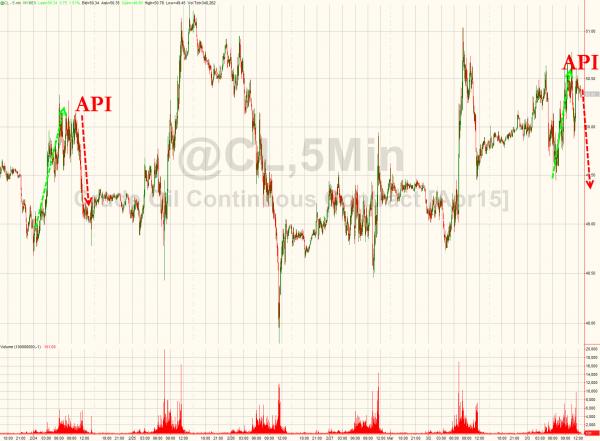 Charts: Bloomberg