So you missed the boat on Pokemon go? 
So did I. The only thing left to do is find the next big thing in gaming. 
Contrary to most analysts, I do not think "Pokemon Go" is anything special, augmented reality is not the secret to its success. Pokemon Go is popular because it sells nostalgia in the easily accessible smartphone format. The success of this game is due primarily to the seeds Nintendo planted in the millennial generation during our childhoods in the 90's and 2000's. 
What other old video game/cultural franchises share the potential to tap into this profitable adult gaming market? 
---
Yu-Gi-Oh :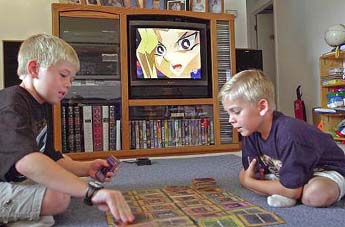 Another card game made popular during the millennial generations childhood. Created by Konami, a Japanese rival of Nintendo. (TYO: 9766)
Digimon: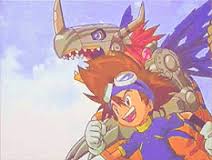 ---
Conclusion:
I think the best blind bet for the next "Pokemon Go" would be on Yi-GI-Oh, and its creator Konami. Konami has been having  a pretty good year in 2016 and I think the rally should continue in the foreseeable future.