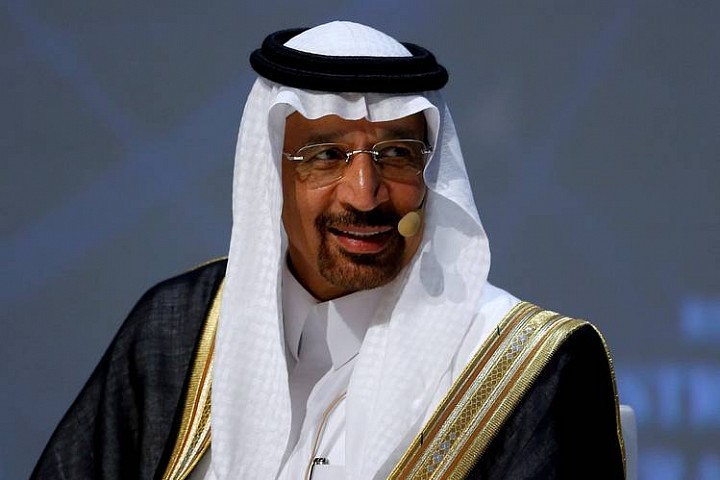 LONDON—Saudi Arabia's energy minister said Wednesday that the world's oil industry would soon emerge from a crippling two-year slump but warned of an impending shortage of petroleum that could send crude prices up sharply.
In his speech here at the Oil and Money conference, Khalid al-Falih, the top oil official in the country that exports more crude than any other, outlined the rapidly changing landscape in the energy industry since the Organization of the Petroleum Exporting Countries agreed last month to modestly cut its output. A rebalancing of supply and demand is under way that will lift prices, he said.
Mr. Falih also lent his influential voice to a theory rapidly gaining currency among oil-industry analysts and executives: Low oil prices for two years caused energy companies and countries to pull back so sharply from spending that their output will soon fall.
Mr. Falih said the oil industry was starved of financing during a downturn over the past two years in which crude prices fell to less than $28 a barrel this year from heights of $114 a barrel in 2014. According to Wood Mackenzie...
More