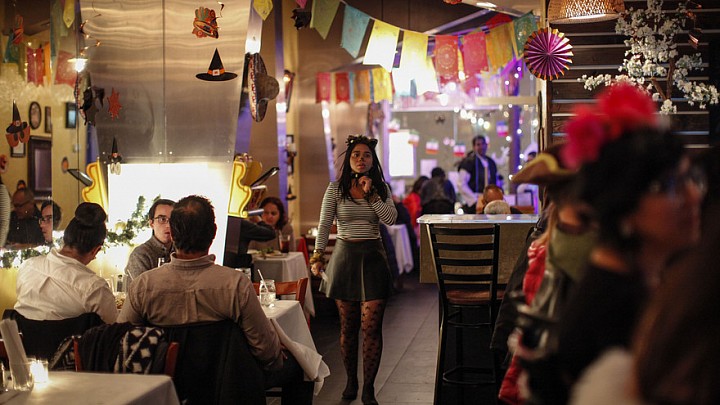 Minor indulgences can cause major financial problems.
Millennials spend more than an average of $2,300 per year than older generations on five key items: groceries, gas, restaurants, coffee and cell phone bills, a study released Thursday by personal-finance site Bankrate.com found. Millennials spend $233 per month on meals versus $182 for older generations, and $161 on cell phone charges versus $135 for older people (but they spend $1,130 less per year on travel and TV). For TV services like cable, satellite and steaming/subscription, millennials spend just $80 per month, compared to $114 for those aged 37 and up.
"Millennials are falling victim to common financial vices, such as spending money in coffee shops," separate study by Bankrate.com concluded. The average millennial dines at a restaurant or buys take-out food five times per week and nearly 30% of this age goup say they buy coffee at least three times per week. More than half of millennials (54%) eat out at least three times a week, compared to roughly one-third of Generation X-ers and baby boomers.
"Often, it's the minor, habitual expenses, such as take-out...
More