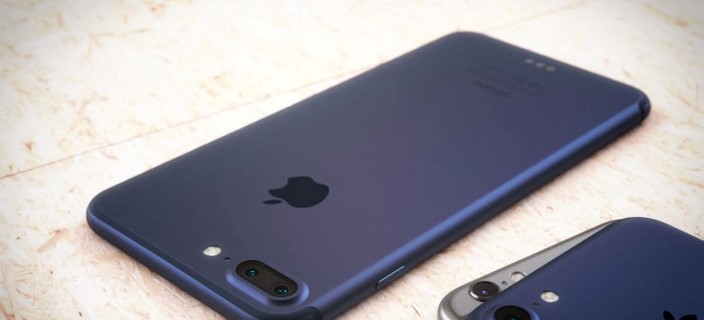 Apple has been regaining the support of sell side analysts over the past couple months, and it's not surprising given the high likelihood of resurgent momentum in many of its consumer electronic categories. That being the case, I'm not saying that the stock will blow straight through the roof and set sail for new all-time highs, however there's an increasing likelihood that AAPL will be one of the highest performing Dow stocks next year, which makes me increasingly optimistic on current price action.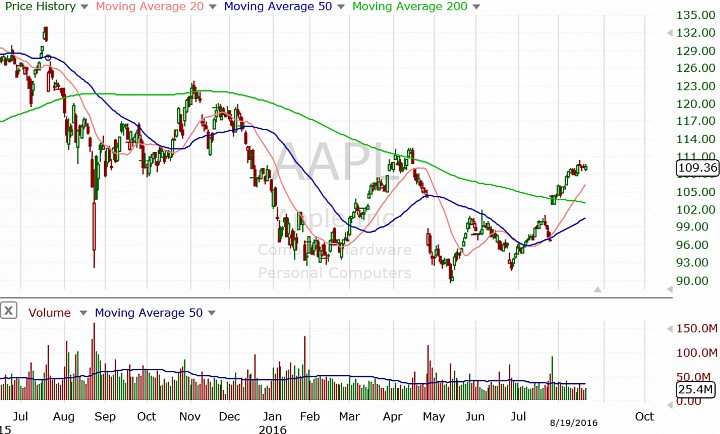 Source: Freestockcharts
AAPL's recent momentum is fueled by speculation over next year earnings results. While it's struggling at the $109 level, I believe the stock will break past this specific resistance level over the next couple days. I'm anticipating that the stock will remain range bound at $110 to $120 in the next couple months up until the earnings announcement. However, next year's earnings guidance is likely to exceed consensus estimates, which is supportive of a fundamentally driven narrative.
The analyst at RBC Capital Markets, Amit Daryanani is anticipating 3% sales growth next year. I think that's a bit conservative, but I'll welcome conservatism in the wake of what happened in the prior year.
Here were some of the highlights in an Apple note he released this past Friday:
Dec-qtr Benefits from An Extra Week: We are forecasting iPhone units of ~79M units, implying ~6% y/y unit growth (vs. street assumption of ~74m units). Overall, we see revenues coming in at $78.0B (consensus at $73.3B) or up +66% q/q and +3% y/y. Our EPS of $3.29 (Street at $3.11) is based on our assumption of 38.9% gross-margins and op-margins of ~30%. Our numbers also reflect extra week benefits for Macs, iPads, and Services revenue as well.
The impact from the additional week is already reflected in the analyst's model. However, I can't shake the suspicion that the analyst consensus is being very conservative going into the next fiscal year. The demand for the upcoming iPhone should be supportive of at least low-teen iPhone shipment growth given the age of the current installed base and refresh cycles of approximately 2 years to 2 ½ years for the smartphone category.
In other words, we're set up for a sequence of earnings beats for the next couple quarters. Given this expectation, the anticipation trade will drive Apple shares higher leading up to the actual announcement. It's when Apples misses on quarterly conference calls the stock under performs, but assuming sustained beats we should experience less volatility coming out of each subsequent earnings report, which makes Apple a much safer buy and hold than in the prior year.
As such, I continue to reiterate my buy recommendation on AAPL. Investors should stick with Apple this upcoming fiscal year despite the lowered expectations of analyst on both the buy/sell side.