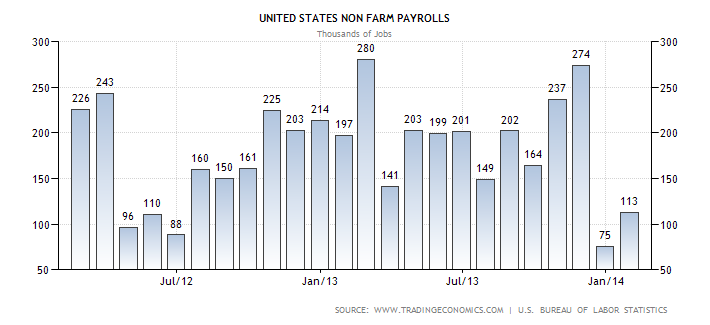 The USD weakened against all its major counterparts after the Bureau of Labor Statistics (BLS) released the latest  Non-Farm Employment Change and Unemployment Rate figures. Only 113,000 jobs were added in January against economists' expectations of an increase to 185,000. Sectors that saw the most growth include: construction, manufacturing, wholesale trade and mining in contrast to a decline in government agencies and retailers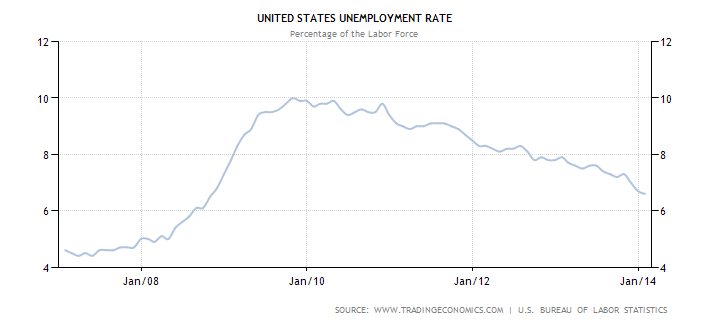 The unemployment rate fell to 6.6% in January from 6.6% in December. Economists were not expecting any change in the unemployment rate. The participation rate increased to 63% from 62.8% in December.
Investors are concerned that if the job market continues to weaken the Fed might slow its tapering plans. I interpret based on the recently released figures, and the fact that unemployment rate is at the lowest since October 2008, I am optimistic about the US job market.