Shares of Alexion Pharmaceuticals (ALXN) are rising today after the biotech company beat earnings forecasts and raised its guidance.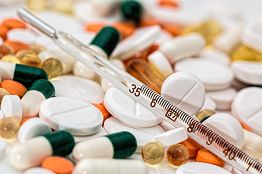 Alexion reported an adjusted profit of $1.56 a share, beating forecasts for $1.26, while raising its guidance to a range of $5.40 to $5.55, up from a range of $5.10 to $5.30.
Leerink analyst Geoffrey Porges and Bradley Canino call today's...
More