The only asset class that made any sense in today's quad-witching was the 10 Year, whose yield did precisely what it should do in a world in which the Fed slashed the economic outlook 2 days ago: it tumbled.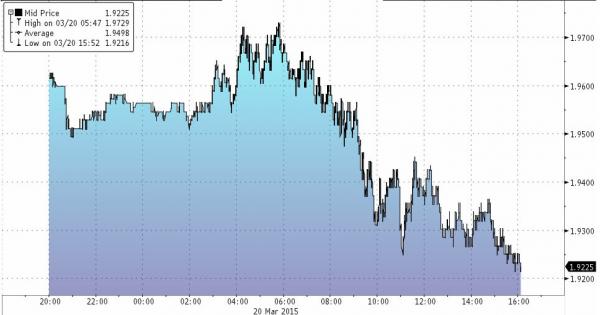 The 10Y is almost back to the "kneejerk" shock levels following Yellen's dramatic slashing of the Fed's economic forecasts (which anyone who reads Zero Hedge could have foreseen, see from March 3: GDP Shocker: Atlanta Fed Calculates Q1 Growth Of Only 1.2%)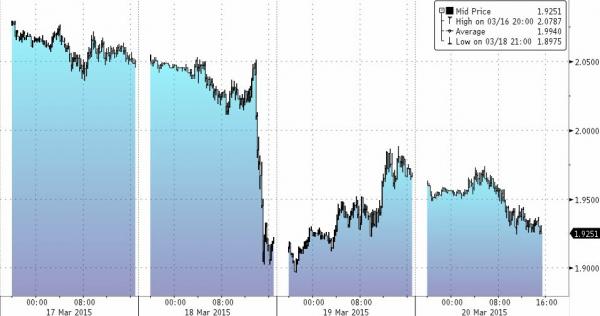 Everything else was just algorithmic momentum-ignition, stop hunts, spoofing, and the other usual quad-witching drama which we said would happen first thing this morning.
It started with a tremendous move higher in oil, where momentum ignition was tripped in an attempt to slam the stops to the upside: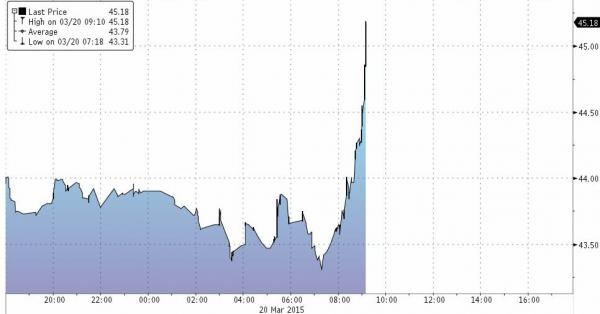 This means that in the week in which both the API and EIA reported gargantuan oil builds, and the topic of the US running out of oil storage is becoming a very urgent one, oil is closing the week... higher.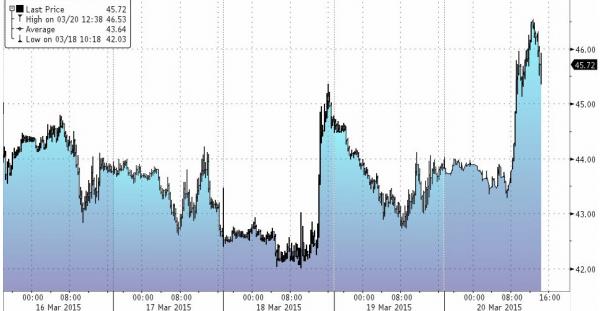 The catalyst for today's massive move which also sent the Nasdaq well over 5,000 and just why of its all time closing high record last in the year 2000...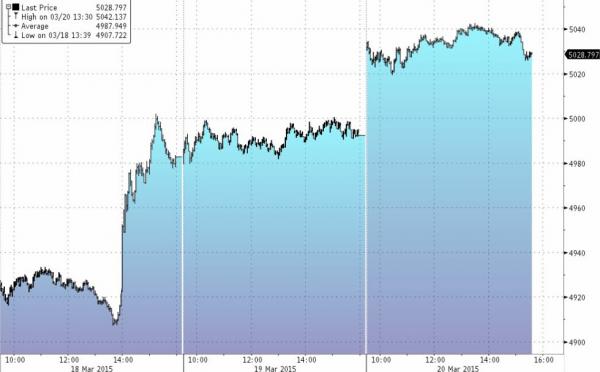 ... was likely the dramatic move in the EURUSD, and the USD in general,which once again saw a dramatic move higher and touched on the level which caused the USD flash crash on Wednesday.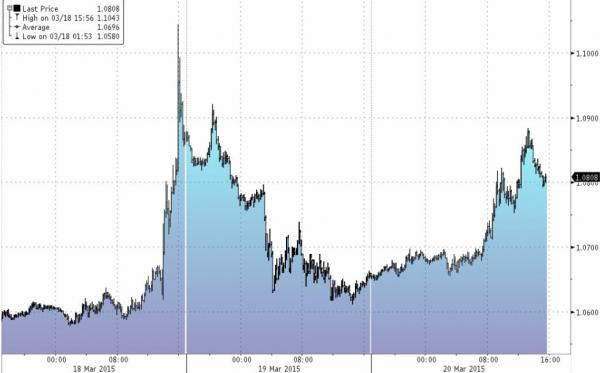 And then there was the usual algo manipulation, which saw a flash smash in the VXX...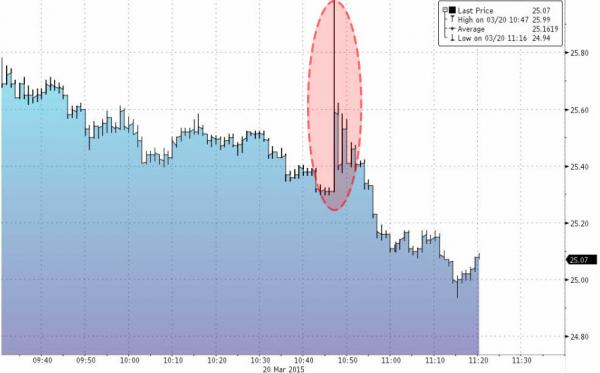 ... reacting to some just as arcane moves in the VIX: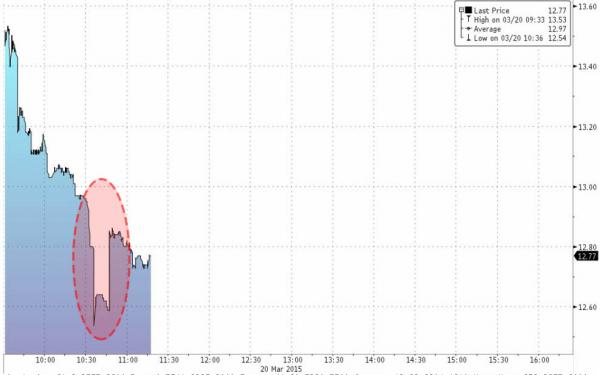 As usual, Nanex' Eric Hunsader summarized the issue of market integrity best:
Hundreds of instant big moves in stocks at 15:45 and 15:50 (as expected from imbalance info on Witching day).

— Eric Scott Hunsader (@nanexllc)

https://twitter.com/nanexllc/status/579007489053700096
The question is, what stocks didn't have a mini flash crash today?

— Eric Scott Hunsader (@nanexllc)

https://twitter.com/nanexllc/status/579009822030479361
As for that one key variable that used to matter once upon a time, fundamentals, and the actual underlying economy, stick a fork in it.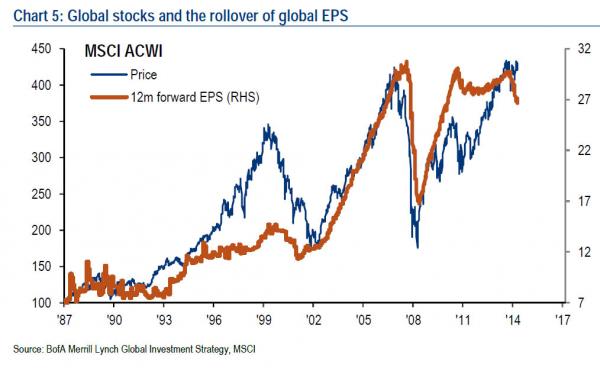 So as long as nothing makes sense, and as long as bad news is terrific even for those hedge fund managers who have admitted it will all end in revolution or war, may as well grab a beer, some popcorn and enjoy it. We all know how this story ends.