As copper, crude, and credit crash, market internals collapse, and global economic data swirls the great toilet of Keynesian pump-priming... stock investors want to hear just one thing from the world's central bankers...
Trading stocks today was as easy as '123'...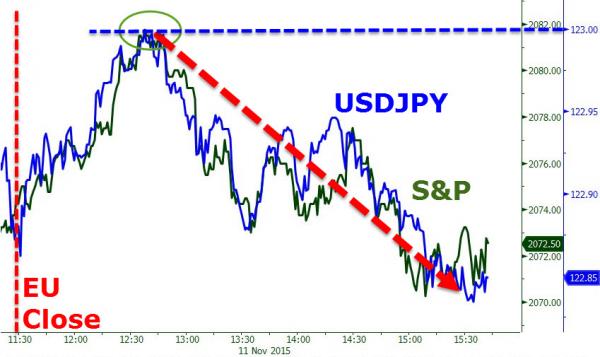 *  *  *
Overnight excitement after crappy Japan Tankan survey data (recession looms) and China Industrial Production means 'moar stimulus' was sold hard at the US Open, bounce on Europe's close...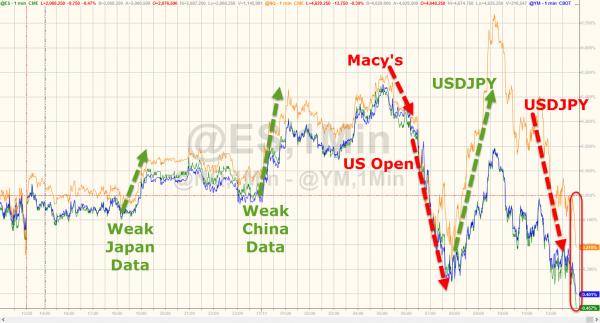 Depite best efforts, everything ended the day red with small caps the laggards (now closing back below the 100DMA)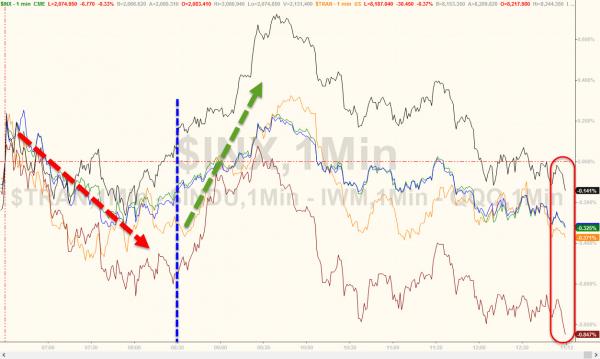 The Dow is clinging to unchanged post-FOMC as Small Caps and Trannies remain positive...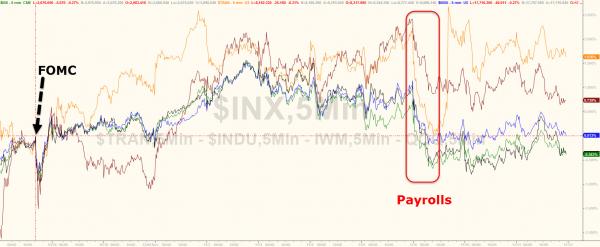 Macy's outlook cemented opinion on the weakness of the consumer and retail stocks extended losses...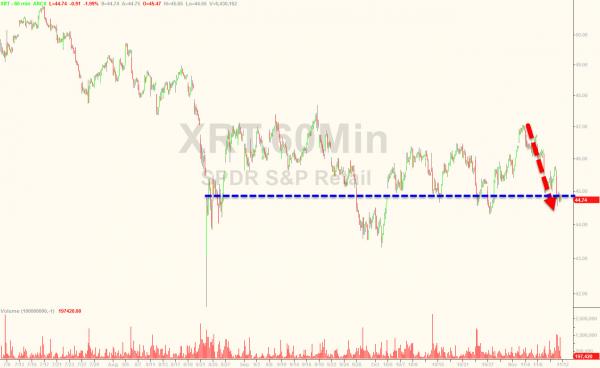 AAPL fell for the 5th of the last 6 days - closing below the 100DMA for 2nd day in a row...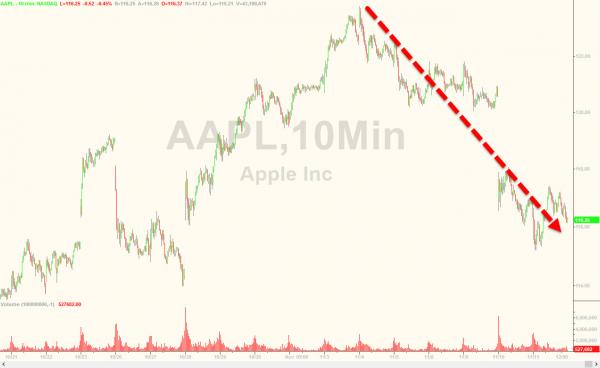 Big volume spikes in VXX at 1540 today...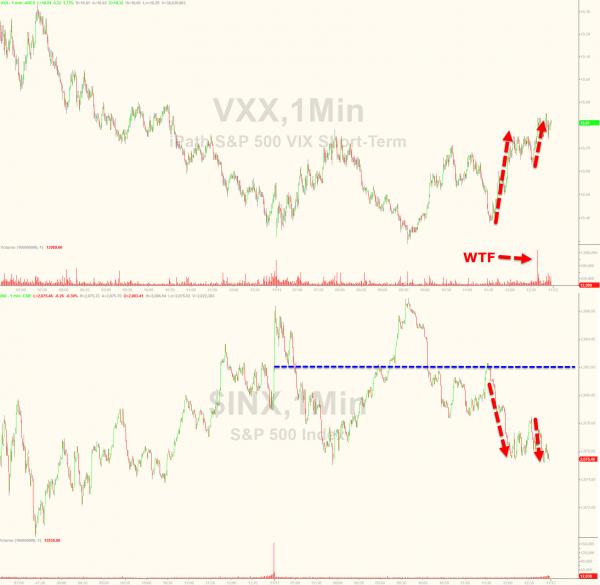 Treasury cash market was closed but futures were open...30Y and 5Y ended flat but 10Y implied a 1.5bps yield rise (a little odd given the weakness in stocks)...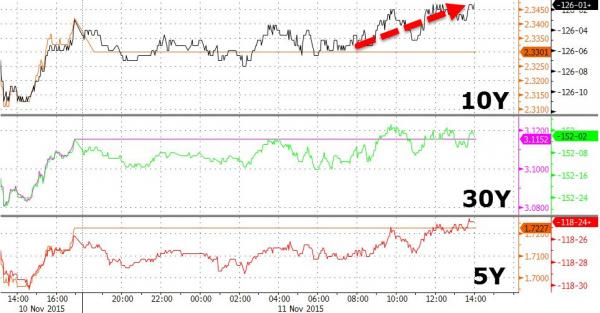 Corporate bond markets were also closed for Veterans Day, but that never stopped the selling from continuing...HYG down 6 days in a row...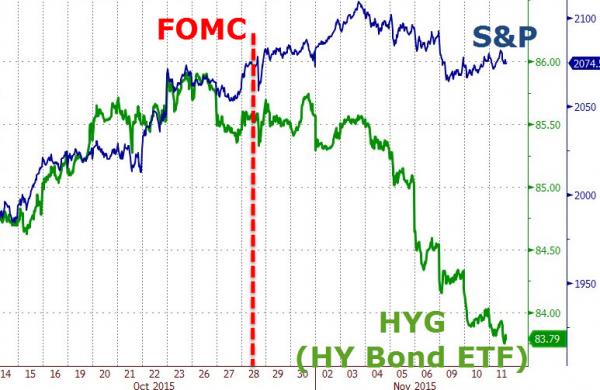 The USDollar followed the same pattern - higher in Asia/Europe, lower in US - as Cable surged after a decent jobs print prompted expectations for a rate hike...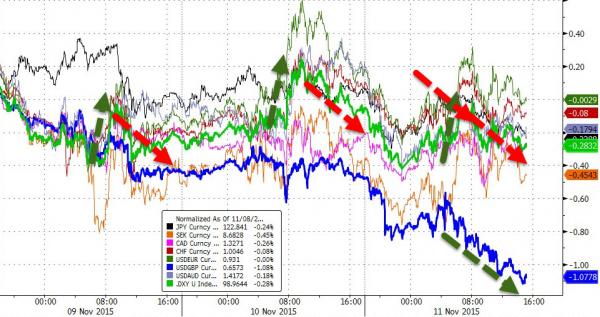 And the Dollar difted lower against Asian FX...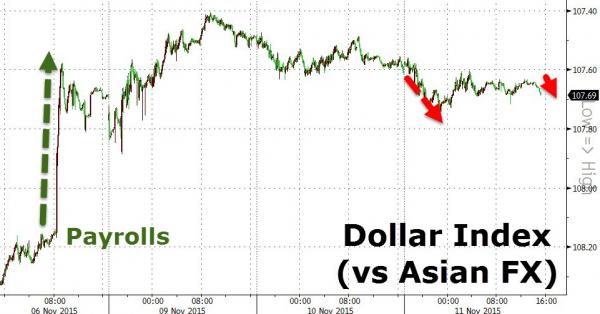 Commodities all slipped lower on the day with silver and crude the worst hit...(seeimgly glued together)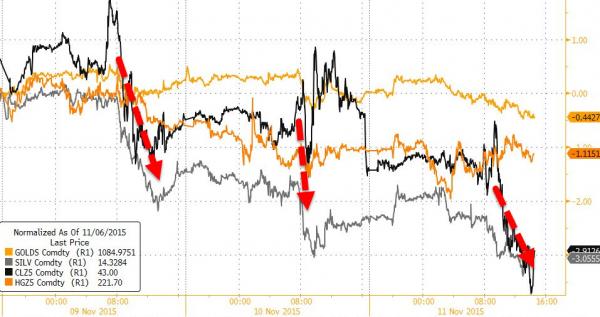 Silver is now down 8 days in a row... to its lowest since August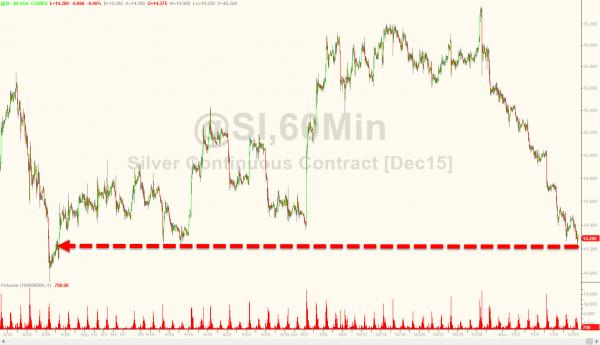 Finally, crude carnaged to the lowest levels since the end of August...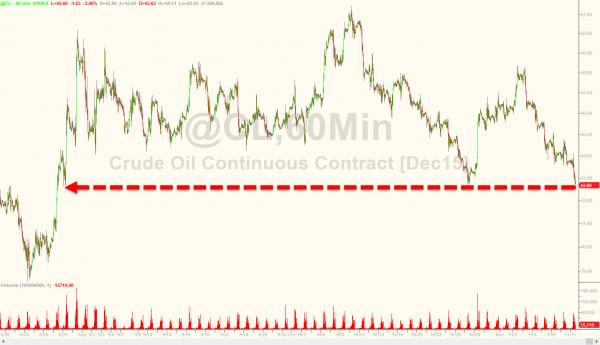 And Oil Volatility and the Oil ETF have recoupled from that August divergence...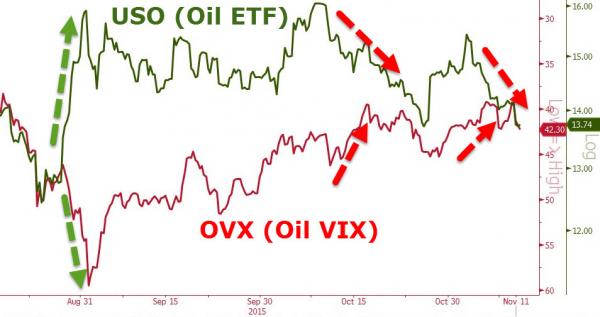 Charts: Bloomberg
Bonus Chart: This won't last...