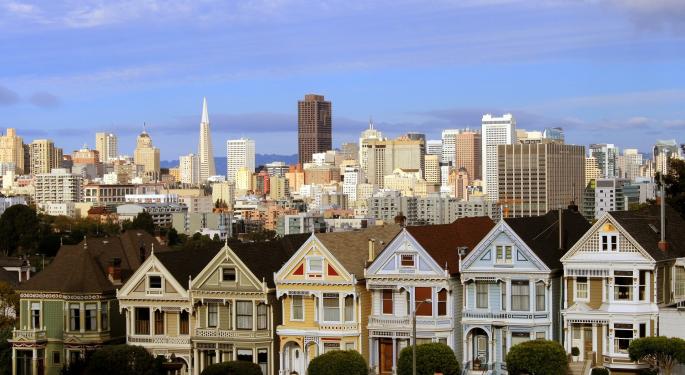 Ladenburg Thalmann has downgraded ARMOUR Residential REIT, Inc. ARR 0.6% to Neutral from Buy, as it "no longer find the valuation compelling."
"The company trades at 0.82x book value at the end of the quarter and 0.79x book value at the end of April. The Credit/Hybrid group trades at 0.81x book value. ARR yields 13.2 percent, which compares to the group at 13.4 percent," analyst David Walrod wrote in a note.
The analyst also cut 2016 core EPS estimate to $2.80 from $3.65 and dividend estimate to $3.02 from $3.66. The company declared a $0.22 dividend payable in the months of May and June.
Walrod also slashed his 2017 core EPS estimate to $2.70 from $3.50 and dividend estimate to $2.64 from $3.48.
The real estate investment trust reported adjusted earnings of $0.72 per share and generated revenue of $59.3 million. Book value fell 12.6 percent to $24.48 per share.
Shares of Armour Residential closed Tuesday's regular trading 4.75 percent lower at $20.05.
Latest Ratings for ARR
Date
Firm
Action
From
To
May 2016
Ladenburg Thalmann
Downgrades
Buy
Neutral
Feb 2016
Nomura
Downgrades
Neutral
Reduce
Feb 2016
Deutsche Bank
Maintains
Hold
© 2016 Benzinga.com. Benzinga does not provide investment advice. All rights reserved.