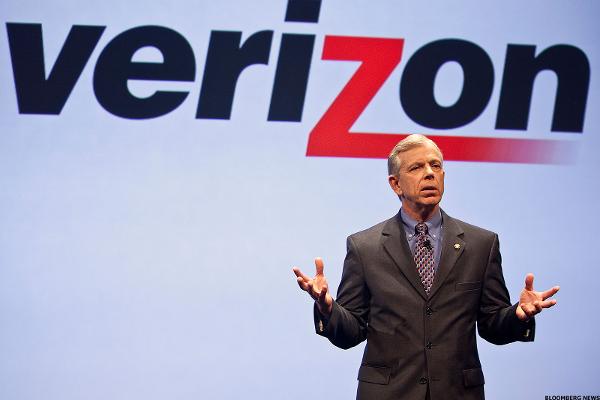 About a year after paying $4.4 billion for AOL, Verizon Communications (VZ - Get Report) is touting its integration of the Internet company. But as the telco now looks at Yahoo! (YHOO - Get Report) , company followers wonder whether Verizon would be able to pull off the same magic with Marissa Mayer's Internet house.
New York-based Verizon reported first-quarter earnings on Thursday, posting earnings per share of $1.06, up from $1.02 per share in the corresponding period the prior year. Revenue came in at $32.17 billion, slightly up from from $31.98 billion the year prior.
Shares of Verizon dropped 4% Thursday to $49.64 mid-day, giving the company a $201.2 billion market capitalization. While earnings per share were in line with the Street's expectations, revenue fell short.
In its earnings call with investors Thursday morning, the telecom touched on topics ranging from the reorganization of its wireless business and implications of the Federal Communications Commission's rules on data security to its M&A strategy.
"AOL had its best first quarter revenues in the last five years driven by growth in the platform layer. If we exclude AOL, which was not...
More