To Get Update On Mobile Text STOCKS to 67076
The #1 Newsletter for Highly Profitable Penny Stock Alerts
Our new pick is NXTD
Good Evening Traders!
Today was quite a day.
We have been touting the potential benefits of SHIP shares since late May, and just got on board the NXTD express yesterday afternoon.
What happened?
Let's start with SHIP: the stock continued its rampage higher, breaking out yet again, ripping another 10% to close in on very nearly 100% upside since we put it on your plate.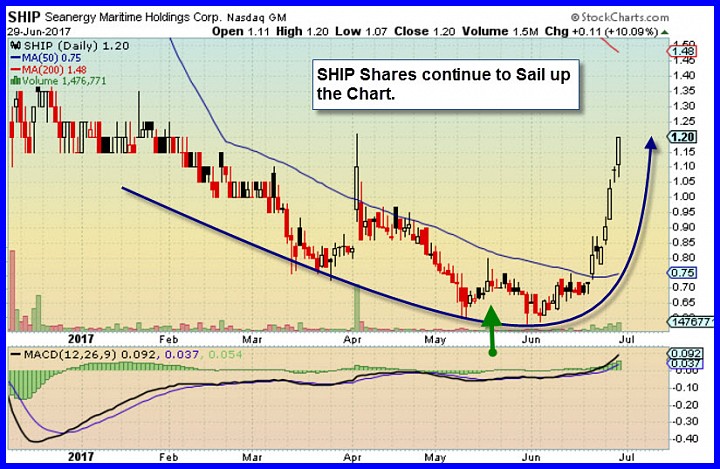 I'm so glad you asked… NXTD launched over 70% higher on record volume today.
And it was just yesterday, we said of NXTD: "The shift on the chart in recent days appears to be a serious inflection with upside potential. We don't see any reason to argue with it."
If you sat both of these moves out, don't feel too bad. We have an active pipeline of top-tier setups always under our watchful eye, always subject to the most rigorous scrutiny, always ready to be cast aside at the first red flag.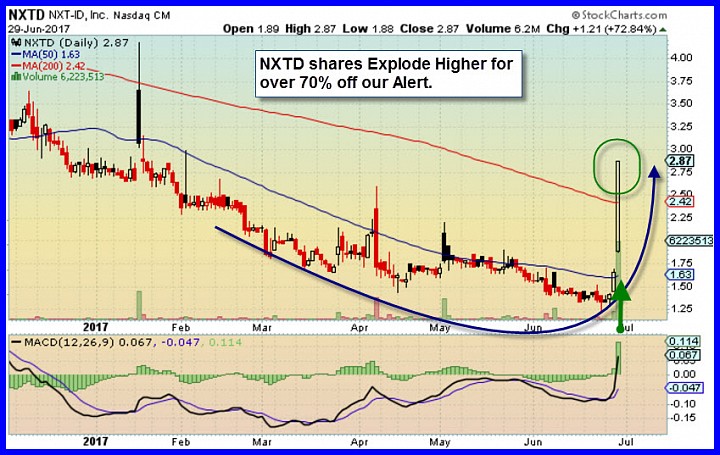 SHIP and NXTD are two good examples of the type of setups we strive to put in front of you on a regular basis. The next one is coming soon!
Don't forget to try our Free Easy-to-Use SMS service for real-time alerts and winning tips. Simply send the message STOCKS to the number 67076.
Best Regards,
DISCLAIMER
The disclaimer is to be read and fully understood before using our site Mybeststockpicks.com also refered to as MBSP. This report/release/video profile is a commercial advertisement and is for general information purposes only. We are engaged in the business of marketing and advertising companies for monetary compensation unless otherwise stated below. Never invest in any stock discussed on Mybeststockpicks.com or MBSP's newsletter unless you can afford to lose your entire investment. Never listen to anyone on MBSP message boards or private messages sent by any user or...
More