European stocks were little changed, following a two-day rally prompted by speculation that policy makers will accelerate stimulus.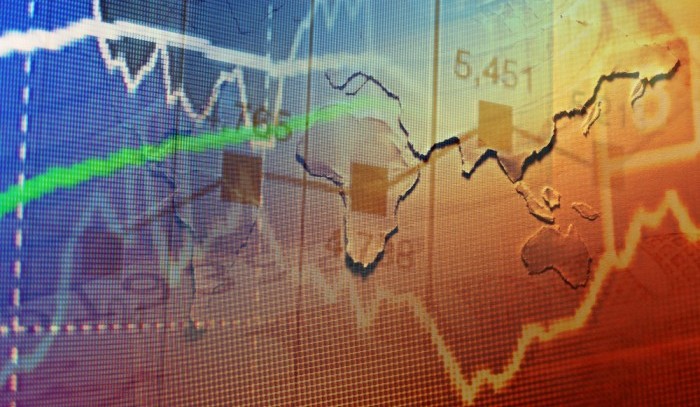 The Stoxx Europe 600 Index slipped less than 0.1 percent to 342.75 at the close of trading inLondon, after climbing as much as 0.4 percent and falling as much as 0.2 percent. The benchmark gauge hasrebounded 5.5 percent from a four-month low on Aug. 8 as European Central Bank PresidentMario Draghi signaled policy makers are ready to increase stimulus to combat low inflation. The ECB meets to discuss monetary policy on Sept. 4.
"The European market is currently being supported by rumors of possible stimulus from the ECB," said Tobias Britsch, who helps oversee about $32 billion at Meriten Investment Management GmbH, in Dusseldorf, Germany. "There's a decent number of people in the market who think that the ECB will do more. The problem is that this takes us back to political markets. After the nice rebound we had since August, I would stay calm, listen to Draghi carefully, but wouldn't take a big exposure before the meeting."
Central-bank stimulus helped the Stoxx 600 rally 60 percent from its low in September 2011 through yesterday. Since taking over in November of that year, Draghi has pledged to hold borrowing costs low and said in July 2012 he would do "whatever it takes" to save the euro. In June of this year, the ECB took its deposit rate negative for the first time and cut its benchmark rate to a record low of 0.15 percent.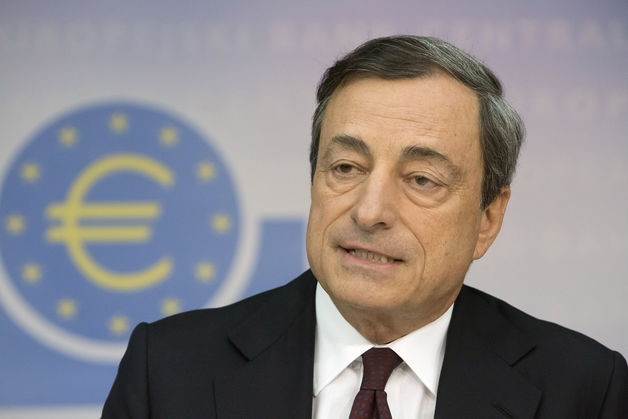 U.S. Factories
A report in the U.S. showed a gauge of manufacturing in the world's largest economy expanded in August faster than analysts estimated. The Institute for Supply Management's index unexpectedly climbed to 59, the highest level since March 2011, from July's 57.1. Readings greater than 50 indicate growth. The median forecast in a Bloomberg survey of economists was for 57.
National benchmark indexes rose in 11 of the 18 western European markets. Germany's DAX gained 0.3 percent, while the U.K.'s FTSE 100 climbed less than 0.1 percent. France's CAC 40 slipped less than 0.1 percent.
Brokers' upgrades of European companies sent some shares up today. Vallourec SA (VK) climbed 5.1 percent after UBS AG advised investors to buy the stock. Tenaris SA (TEN), another steel-pipe producer, gained 1.4 percent after the Swiss brokerage raised its rating. Weir Group Plc is up 2.5 percent after Credit Suisse Group AG upgraded the British supplier of pressure pumps.
Onshore Market
Vallourec advanced 5.1 percent to 36.05 euros as UBS raised its rating on the stock to buy from neutral. The French producer of steel pipes for the oil and gas industry will benefit from an improvement in the U.S. onshore market, UBS analysts led by Amy Wong wrote in a note. The shares slumped 13 percent this year through yesterday and reached a 21-month low on Aug. 13.
Tenaris rose 1.4 percent to 17.08 euros. UBS raised the stock to neutral from sell, citing limited near-term risk and the positive momentum in the U.S. onshore market.
Weir climbed 2.5 percent to 2,706 pence. Credit Suisse upgraded the stock to outperform, similar to a buy recommendation, from neutral, saying growth in pressure-pumping and mining industries will boost the company's growth.
Banco Popular Espanol SA rose 1.4 percent to 4.77 euros. Morgan Stanley raised its rating on the lender to equal weight, similar to neutral, from the equivalent of sell. Net interest income, or the difference between interest earned and interest paid, should increase because of lower funding costs and as demand for loans to small and medium-sized companies improves, Morgan Stanley said.
Air France-KLM advanced 1.9 percent to 8.20 euros. Air France Chief Executive Officer Frederic Gagey told Le Figaro that domestic mid-haul losses will be about 120 million euros this year, or half of what they were in 2012.
bloomberg