Sober Look (www.SoberLook.com) is a financial blog that deals with issues in capital markets, risk management, the economy, the financial services industry, and regulatory policy, with emphasis on finance education. The goal is to get beyond the hype and hysteria and focus on real issues, using facts and data from primary sources. Send us tips, questions, suggestions, comments, guest posts - you can remain anonymous if you wish: tips@SoberLook.com Twitter: @SoberLook
SHARE ON:
Futures-implied probability of a 2015 rate hike in the United States remains below 40%. Some market participants have all but dismissed this possibility as they look at weak global growth as well as soft inflation and inflation expectations in the US. Some have even suggested that the next policy move by the Fed should be a rate cut into negative territory.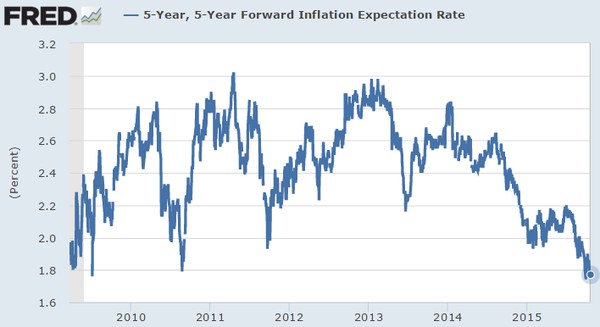 Source: St. Louis Fed
However global growth and US inflation expectations may not necessarily the main focus at the Fed. For example, numerous economists continue viewing the energy market crash as having only a transient impact in inflation. The logic here is that if we freeze crude oil prices at current levels (below $45/bbl), by early 2016 the year-on-year change will be around zero.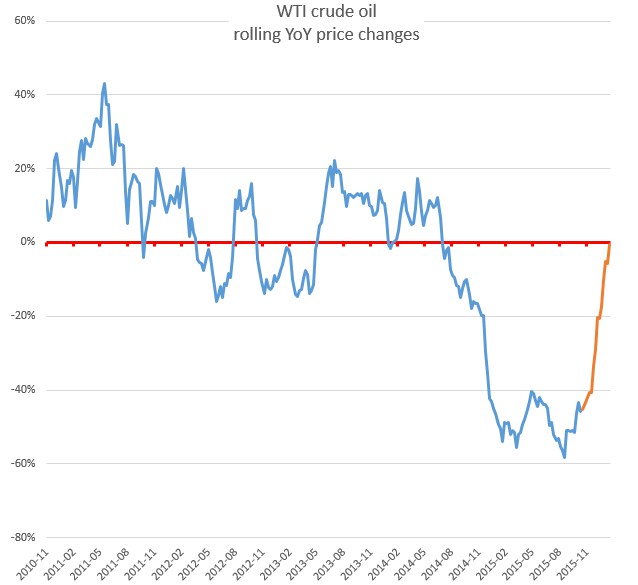 And a number of energy analysts expect crude oil prices to
https://twitter.com/SoberLook/status/656634575700033536
. To many forecasters this would imply that crude oil price weakness will no longer have such a severe impact on the rate of inflation.
Of course some would say that low fuel prices have not yet fully made their way through the economy – suggesting that the disinflationary pressures will persist for some time. Similarly some argue that the full effects of...
More