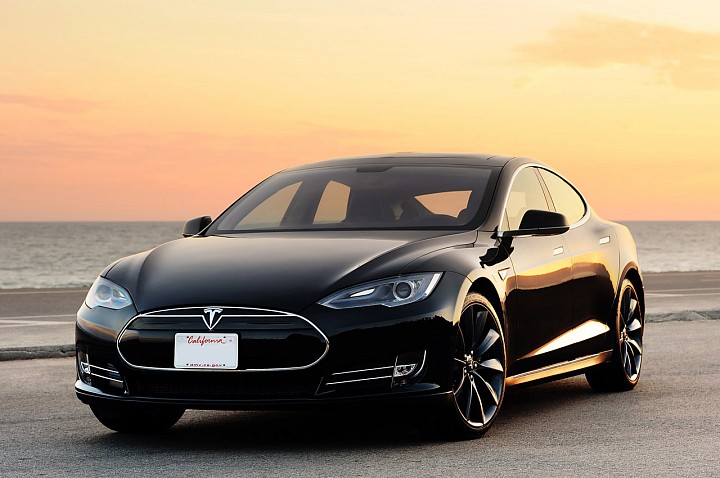 Tesla (NASDAQ: TSLA) will hold a press conference Thursday and unveil the newest lineup of Model S vehicles, according to CNNMoney. It is rumored, partially by a suggestive tweet from Tesla CEO Elon Musk, the new Model S's will have a longer battery life.
The current Model S can run 208 miles on a single charge, CNNMoney reported.
Further, Tesla is able to send software updates to its vehicles, CNNMoney, a unique feature that eliminates the use of a mechanic to provide updaes.
CNNMoney commenter juxtapose99 said:
"Have you ever seen people run out of gas? Or, have you ever driven on the highway with the fuel light on? Those will give you range anxiety. But if you want to go 20 miles in an EV and have 70 miles left in the battery how worried are you?
When you're on the road there's probably a plug closer to you than a gas station because almost all gas stations have outlets outside the building if you haven't noticed (yeah you'd have to ask permission but they'd take money for electricity I'm sure). Besides more charging stations are going up each month."
CNNMoney commenter telveer said:
"The plugs you see all over the place may be OK for slow charging (ex: overnight). Even L2 EVSEs (220V) can take quite a while to charge a Tesla Model S fully. For highway travel, what you need is L3 (DC) fast charger that can put in a hundred or more miles in 30 minutes or so. These types of chargers are still very rare."