EUR/JPY is respecting a channel support seen in the 4H chart as price pushes above 141.50 on this Monday, 3/17 European session.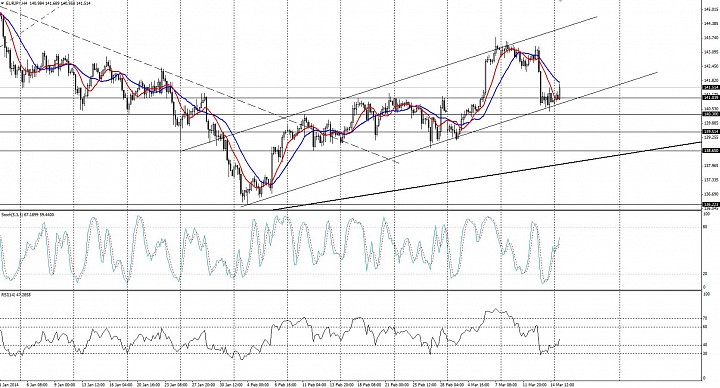 (EUR/JPY 4H Chart)

It looks like a bottom in the near-term has been put in place. I would look for a dip in the 1H chart to bring the 1H RSI to 40 and stochastic near 20, while price drops back toward the 141.25 area.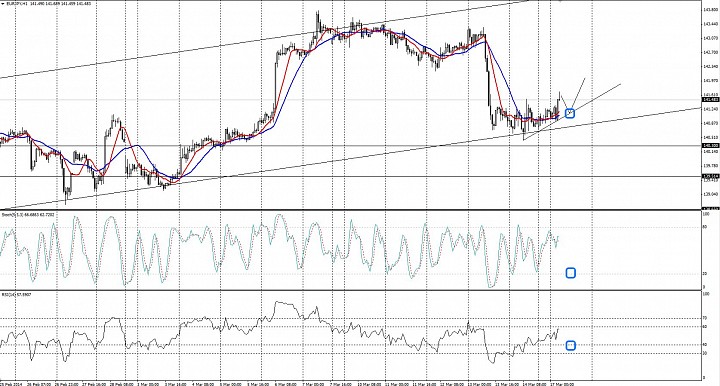 (EUR/JPY 1H Chart)

A slide below 140.90 however is likely to reflect further consolidation and perhaps further bearish correction. Further decline will bring attention to a rising that goes back to April 2013, seen in the daily chart.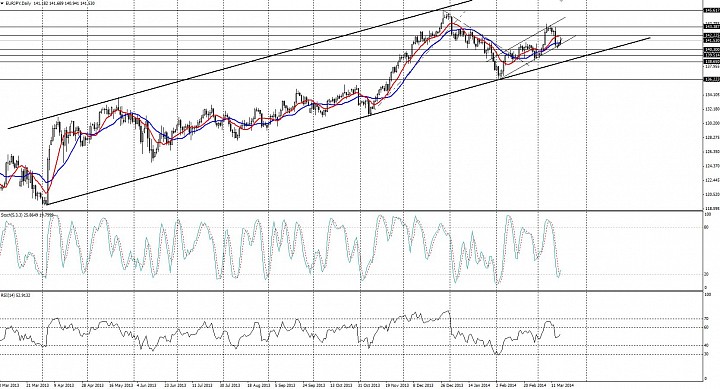 (EUR/JPY Daily Chart)