This seemed quite appropriate - from both the "bubble risk is contained" perspective as well as "dangerous things creeping up on you when you least expect them"...
Stocks melted-er up-er today - extending Nasdaq's win streak to 10 days in a row... the Nasdaq  nearly dipped into the red with a few minutyes to go as AAPL dumped but the last minuite rescued it...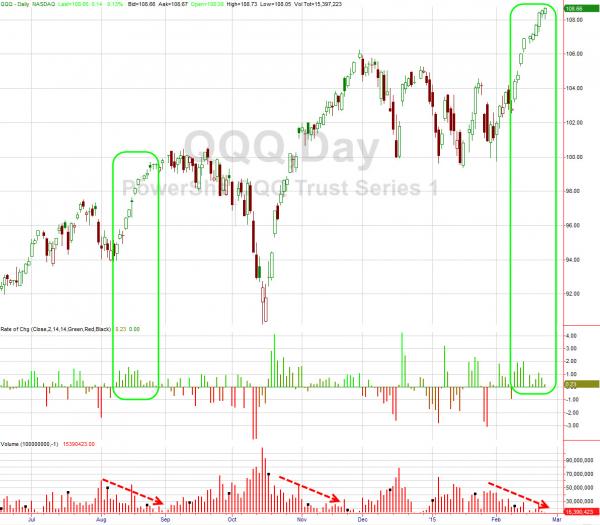 By way of interest - the entire 2015 points gain of the Nasdaq is accounted for by just 5 stocks.. breadth?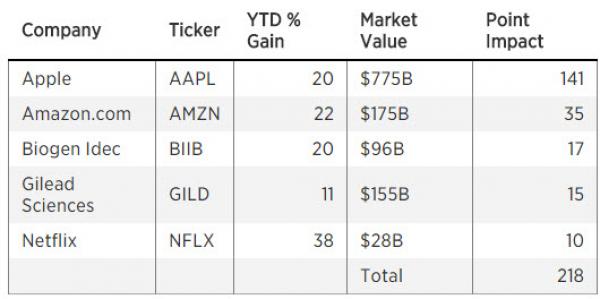 But AAPL had a very active day... ugly open rescued by Yellen then selling pressure off new highs, bounce and ugly close... AAPL closed red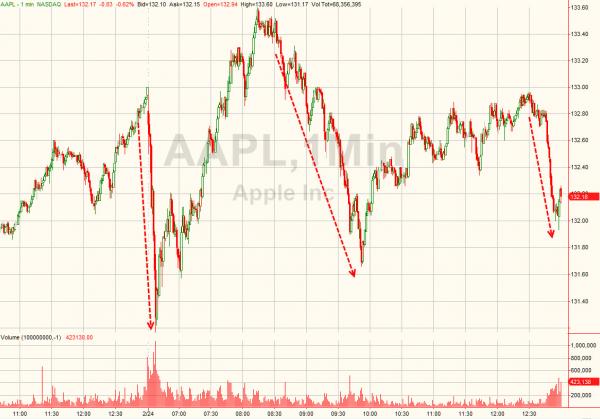 Quite a day in stocks... all centered on Yellen... (just proves that everything is awesome) - notice the quick dump at 1230ET (930PT on chart) - when 10Y yields broke 2% for the first time it triggered some inst-algo-selling...
From Yellen's testimony...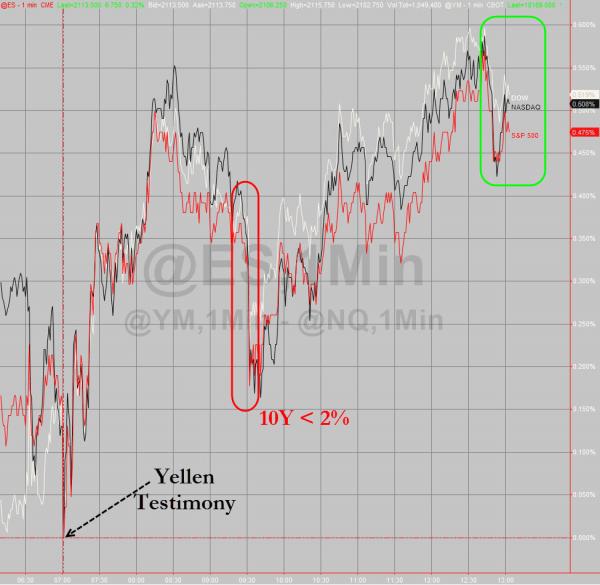 VIX collapsed today with short-term VIX testing a 12 handle and 'normal' VIX 13.50.
But it seemed the bond market was just as ebulliently signaling no growth... the biggest 2-day drop in 10Y yields in 6 weeks... 10Y now back under 2%!!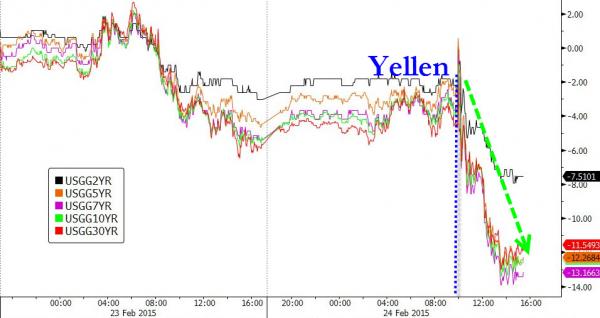 Or just the all-clear to squeeze few more bond shorts...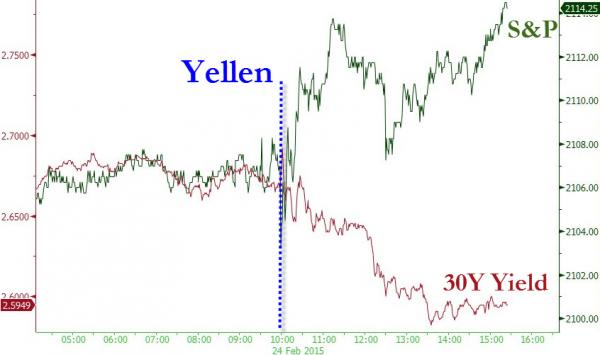 Yellen's testimony sparked a Dollar dump - but it remains positive on the week still...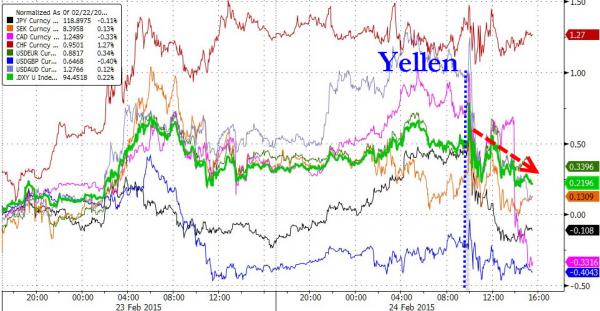 Despite the USD weakness, gold and silver flatlined (though note the pump and dump in silver around Yellen), copper jumped and crude dumped into the NYMEX close and held losses...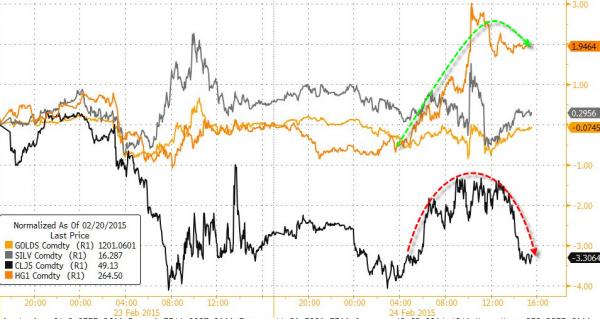 From Yellen's testimony, Gold and Copper rallied notably, silver was flat, crude was dumped...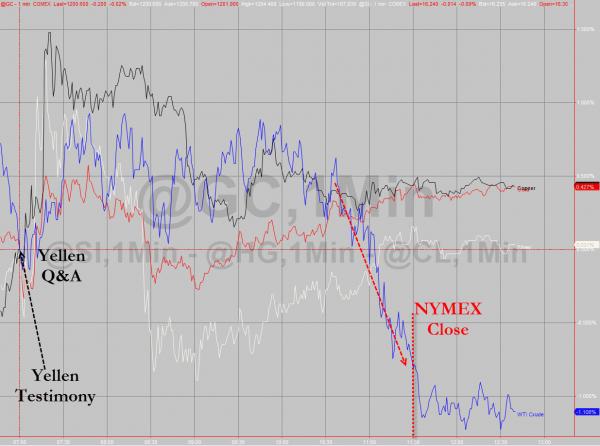 Charts: Bloomberg
Bonus Chart: 2000?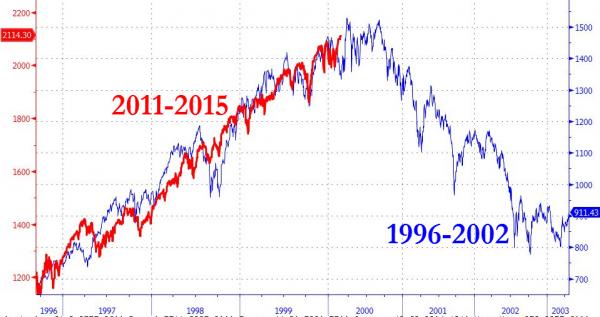 Bonus Bonus Chart:Or 1998?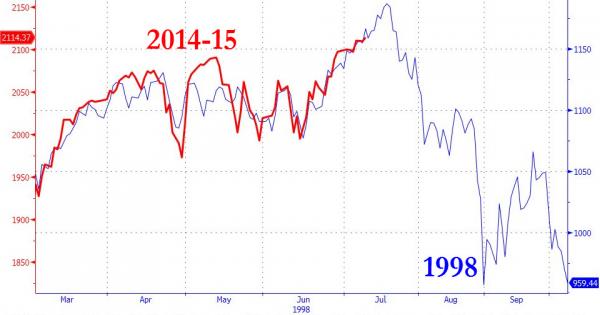 Bonus Bonus Bonus Chart: The Nikkei 225 is now the most 'expensive' to the Dow since its big plunge in 2013...