1.  The lack of inflation prevents retailers from increasing product prices, which has a negative effect on margins. If margins are lousy top line earnings will follow suit.
2.  Paychecks have gotten smaller as a result of the 2% hike in payroll taxes adopted earlier this year. No surprise that higher payroll taxes directly affect the pace of discretionary purchases.
Both retail giants Wal-Mart Stores, Inc.(NYSE:WMT) and Macy's, Inc.(NYSE:M)
laid the blame for disappointing earnings on lower margins and weak purchasing power of consumers.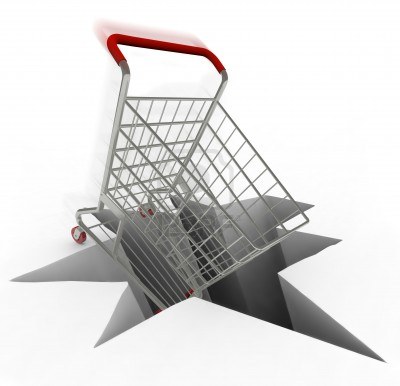 (Image Source: 123rf.com)