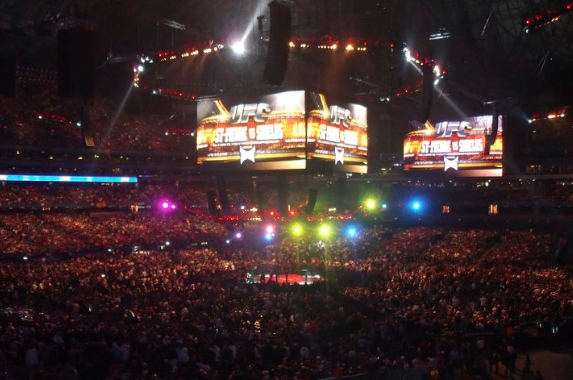 Mixed-martial arts (MMA) promotion UFC was recently purchased by talent agency WME-IMG, who partnered with private equity firms Kohlberg Kravis Roberts (KKR), Silver Lake Partners, and Michael Dell's investment firm MSD Capital, to purchase the company. The $4 billion price tag was the largest ever for a sports organization.
The organization was purchased for $2 million by Zuffa LLC in 2000. Depending on the final sale price, in the $4.0B-$4.2B range, this will represent around a phenomenal 61% annualized return. Once a sport labeled as "human cockfighting" by John McCain, the sport has opened itself to regulation by state athletic commissions and taken mixed martial arts into the mainstream. New York was the final holdout among US states preventing MMA competition within its jurisdiction before allowing matches this year.
UFC generates the majority of its revenue from pay-per-view broadcasts featuring many of its best and most marketable athletes and from a seven-year TV contract with FOX, set for renewal in 2018.