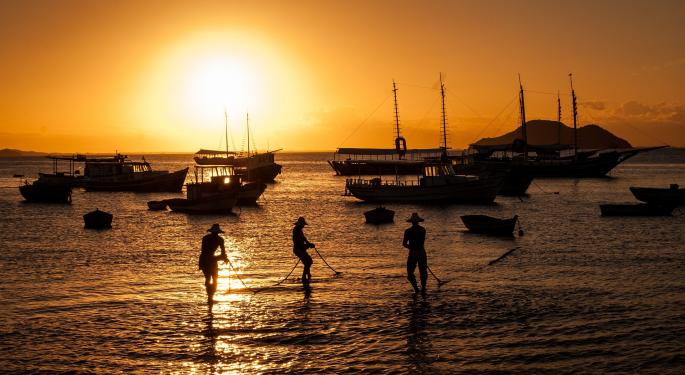 Drama continues to unravel in Brazil.
Until last Friday, President Dilma Rousseff's impeachment looked like a sure thing after a Senate committee recommended a trial for the infringement of budget laws. This left the head state just one step away from being suspended and replaced by Vice President Michel Temer. However, it all changed on Monday, as the acting speaker of Brazil's Lower House of Congress, Waldir Maranhão, decided to annul the House's decision citing potential procedural irregularities.
It wasn't completely clear what this decision meant at the time.
These questions no longer matter, because less than 24 hours after he announced the annulment, Maranhão decided to go back on his words, withdrawing his motion to dismiss the Lower House's decision.
According to schedule, the Senate will vote on Rousseff's impeachment process on Wednesday, and the odds are against her – it's said at least 50.6 percent of the votes are going to be for an impeachment. If the motion prospers, the President could be suspended for up to 180 days and taken to trial.
In response to her imminent suspension and possible termination, Rousseff decided to take her case to Brazil's Supreme Court on Tuesday. Right now, it looks like the President's best hope is that Attorney General Eduardo Cardozo's request for the Supreme Court to annul the impeachment proceedings are successful – or at least heard.
With the impeachment proceedings vote back on tack, shares of Petroleo Brasileiro SA Petrobras (ADR) PBR 7.39% VALE 4.76%, Gol Linhas Aereas Inteligentes SA (ADR) GOL 2.68%, Gerdau SA (ADR) GGB 7.11%, and other Brazilian companies were trading up on Tuesday. This was also the case for the Market Vectors Brazil Small Cap ETF BRF 4.56% and the iShares MSCI Brazil Index (ETF) EWZ 5%.
Disclosure: Javier Hasse holds no positions in any of the securities mentioned above.
© 2016 Benzinga.com. Benzinga does not provide investment advice. All rights reserved.