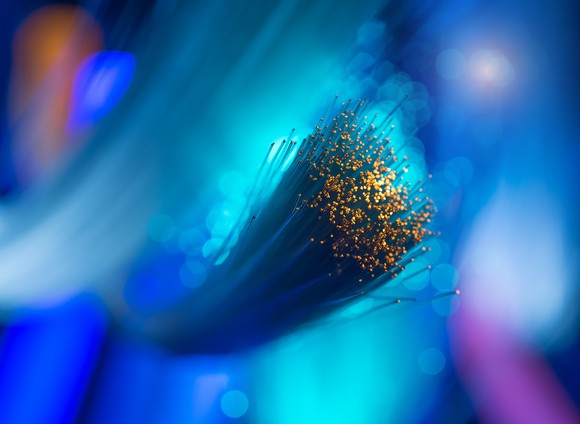 Image source: Getty Images.
What happened?
Shares of optical components maker Oclaro (NASDAQ: OCLR) gained 37.5% in August 2016, according to data from S&P Global Market Intelligence . Sector rival Acacia Communications (NASDAQ: ACIA) surged even higher, rising 72.7% in 30 days. Meanwhile, optical-networking device builder Ciena (NYSE: CIEN) rose 11.8%. This was a great month for optical-communications investors.
So what?
Oclaro got the party started with a strong fourth-quarter earnings report, lifting that stock more than 11% on Aug. 3 alone. Investors didn't see that report as a positive signal for the optical industry, leaving rivals mostly untouched.
That all changed a week later, when Acacia followed suit. The young company, which joined the public markets in May of 2016, doubled its second-quarter sales year over year while driving adjusted earnings 75% higher. Acacia shares soared 41% higher that day , and the momentum carried over into another 11% surge after the weekend.
Acacia's report added another 16% to Oclaro's August returns, and the two component specialists never looked back. Ciena...
More