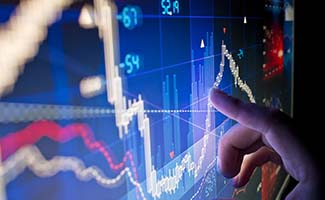 By Nat Stewart :
Reporting from my vacation in Colorado:
While I had planned to take the full week off and complete this article upon my return to Chicago, the extent to which LaCroix seems to have caught on as a phenomenon in the Denver area (just as it has in Chicago), has left me too excited to wait. After months of collecting notes, articles and references, I have decided to put my "fingers to the keyboard."
From under-the-radar growth story to full market recognition
If fiscal year 2015 was a year of growth, testing and development for the LaCroix brand, I am convinced that fiscal year 2016 will be the "breakout" year - the year when LaCroix will be fully and widely recognized as the fastest growing, market leading brand in sparkling water - a beverage segment that is expected to grow at a compound rate of 17% over the next five years.
This article will be a continuation of my prior coverage of National Beverage (
). It will be tightly focused on National Beverage's LaCroix brand, as I believe this story is the most critical element to understanding National Beverage's value.
Recent attention in the mainstream media confirms the LaCroix story - here is a sampling of recent headlines
How LaCroix Beat Coke and Pepsi in the sparkling water wars published just this morning at Bloomberg Business. Here is a choice quote:
When big brands such as Coca-Cola and Nestlé started introducing their own lines of lightly flavored sparkling water two years ago, the plan was to capitalize on increasing demand for carbonated drinks without calories or chemicals. The sparkling water segment was expanding, so it should've been an easy win. But there was one problem: Everyone was already drinking LaCroix.
This is a terrific article that perhaps better than any others I have seen describes the way in which LaCroix has captured consumer loyalty. In my local supermarket, the new "Big Cola" competitor was recently downgraded to a small, almost invisible position on the shelfs - consumers have already made their choice, and it is LaCroix.
" How Seltzer Water Became cooler than Coke " appeared in The Washington Post on July 16. Here is a key quote:
The shifting tides have made millions for small fizzmakers long overshadowed by the soda aisle titans. Sales of LaCroix Sparkling Water, with its rainbow-neon cans, have nearly tripled since 2009, to $175 million, industry data show.
I was very intrigued by the sales and growth figures mentioned in this article, as I have never seen them broken out before - National Beverage has yet to do this in their financial reporting. When I contacted National Beverage's IR department in order to confirm these figures, they noted that the citation appeared to be from industry data that is not comprehensive. I was excited to hear this, as I have heard revenue estimates for LaCroix that are significantly higher than the $175 million figure contained within this article.
Regardless, the fact that the data source used in the article (whatever it was) showed 200% sales growth within 5 years is a tremendous positive for the brand's value. (Note - a version of this article titled "How something as tasteless as seltzer water won America's heart" appeared in the Chicago Tribune on July 17, 2015).
" Nine cocktails made with LaCroix, a sparkling water with a cult following " was published in Gizmodo (a popular tech oriented website) on July 17, 2015.
This article was forwarded to me by a friend who works in the technology industry, and it also struck a nerve. Just weeks earlier, my wife's best friend had invited her and a group of other ladies over to try her new favorite cocktail. The cocktail was a mix of white wine, fresh fruit… and you guessed it, LaCroix Sparkling Water - If I recall correctly, the Peach-Pear flavor.
Indeed, in my neighborhood - which has been called one of America's hottest neighborhoods , LaCroix is literally everywhere. The amazing thing to me is that people talk about it. LaCroix has become an important and meaningful brand within the context of people's lives - particularly as a reflection of the desire to become healthier and to choose more natural products.
Here is another example. Just last week, a friend who lives in our building told me that he and his wife were going to Costco (
), and then they would, "head to Whole Foods ( ) to stock up on our favorite LaCroix flavor - they don't sell it at Costco." Note, the local Whole Foods is not convenient to Costco - it is a significant detour through bad traffic conditions. Talk about brand loyalty!
While some might discount these "boots on the ground" or " Peter Lynch " style observations, to me they are extremely meaningful. It suggests to me that LaCroix has become something more than just one of the many sparkling water brands. LaCroix defines the segment as market leader in both sales volume and (more importantly) consumer mind share.
" Letter of recommendation: LaCroix Sparkling Water " appeared in the New York Times Magazine on March 3, 2015.
Once again, the theme of drinking LaCroix as an alternative to less healthy habits (in this case, as an alternative to drinking alcohol) emerges. And once again, this story is confirmed by many personal observations. Here is just one example. About one month ago, I stepped onto my building's elevator to find a 30 something year old guy carrying multiple cases of LaCroix Cran-Raspberry in each arm. Naturally, I was curious. I asked, "Are you taking those in to work?" He answered, "Yes, I am… I have been drinking tons of this stuff since I stopped drinking Diet Coke six months ago." He then volunteered, "Diet coke is horrible… It's toxic! Stay away from that...
More