There has been some major down trend in energy companies since 2014 which was also the period of US record oil inventory expantion.

US inventories increased about %20 in between 2014 and 2016. This was by so far the biggest inventory up trend for US energy market almost in 30 years. I expect there will be modest decline in US inventories going forward as China will start to show some real demand to exxisitng oil supply in global markets.
Noone on earth could know for sure what will happen to energy market tomorrow or next year, but if markets related to each other and they work with cyclical dynamics, then I THINK THE DEMAND INCREASE BY CHINA WILL START TO SHOW POSITIVE EFFECT ON Energy companies in 2018.
We might be at a great price levels to own XOM, BP, CVX for next year.

---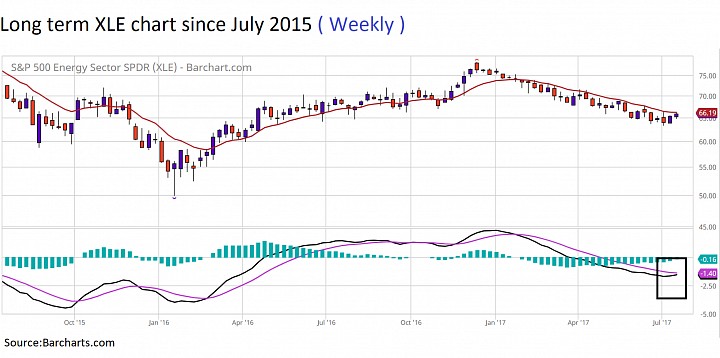 ---
Technically speaking, energy stocks ( XLE ) is drawing a postive technical picture which ı think should be read as an early indication of potional turnaround for Energy stocks .
As you can see from the above graph; two moving averages of weekly MACD osilator seems that they will intercept very soon on a long term ( weekly ) basis. This could be seen as a positive technical sign for ENERGY stocks.
But for Fundamental investors, the important dynamic for energy companies is the increase demand from Asian emerging economies in 2018.
---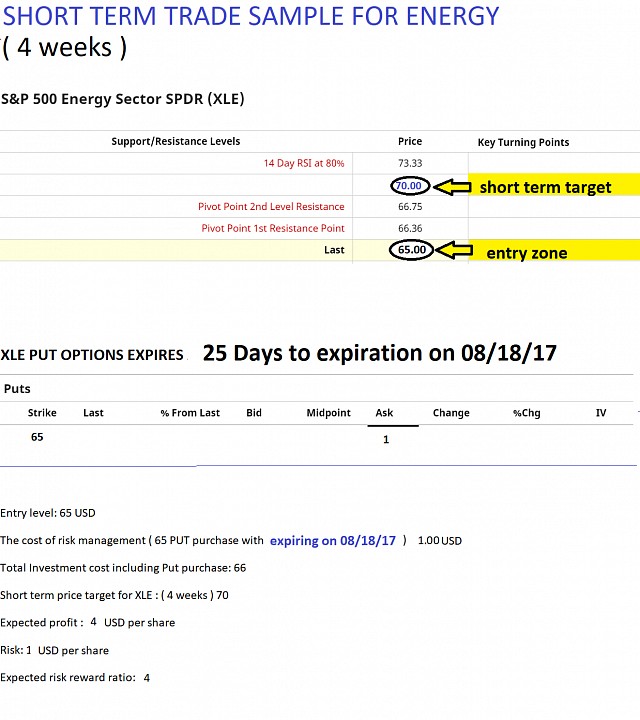 DISCLAMER: This is not a recommendation of any investment. It is just my personal opinion about a market analysis to share my view with my trader colleagues. THEREFORE; readers are ALWAYS advised that the material contained herein should be used solely for their informational purposes. And they should do detailed analysis about the underlying subject. All securities trading, whether in futures, stocks, options, or other investment vehicles, is speculative in nature and involves substantial risk of loss in some cases more than initial investment. I also encourage you to get personal advice from your professional investment advisor and to make independent investigations before acting on information that I publish on this blog. Most of my information is derived directly from information published by companies or market news channels. Therefore, I can not assure you that the information is accurate or complete. I do not in any way warrant or guarantee the success of any action you take in reliance on my statements. And the performances of my old market opionions never gurantees the future results of my potential ideas.