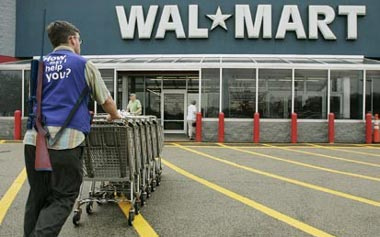 In an effort to suppress gun violence, the New York City Employee Retirement System passed a resolution to conduct a study researching the impact of selling its shares of Walmart (NYSE: WMT), Cabela's (NYSE: CAB) and Dick's Sporting Goods (NYSE: DKS); New York City's largest gun retailers.
According to The Huffington Post, NYCERS has more than 300,000 members currently.
"Our public money must not be invested in companies that fundamentally undermine our public safety," Public Advocate Letitia James said in a statement, according to HuffPost. "We need to study the potential consequences and risks of continuing to own equity and fixed income holdings in gun retailers, whose weapons and ammunition reach the streets, towns and cities across our country."
Further, James noted in a New York Daily News editorial piece that guns violence is responsible for many recent deaths in the United States with weapons purchased from Walmart. She encourages New Yorkers to support the divestment of funds to these types of companies.
"If we want real change, we have to hit Walmart where it hurts: in their pocketbook," James wrote, according to HuffPost. "New York City must divest the hundreds of millions of dollars we have invested in Walmart for far too long, dollars that are only fueling violence and undermining the greater public interest. Once our nation's largest city does so, I know other states and municipalities will follow suit."
Gun control is a constant hot top in the United States, with more than 12,000 deaths per year in association with gun violence. It was only a matter of time before a defunding movement like this was created and pushed forward.
It seems as though this is a great, more localized push for gun control. However, it's going to take action on a federal level in order to see more widespread changes on the issue. And with the 2016 Presidential election already running full speed ahead, it looks like these issues will remain front and center until something is done. 
For more business and financial news, click here.
*This is editorial content and expresses the opinion of the author.