Violence broke out in the mountainous, earthquke-prone country of Nepal on Monday during a protest against current plans to establish state boundaries. Nepal, which borders India and Nepal, has been struggling to write and approve a new constitution since the country's long monarchy ended in 2008.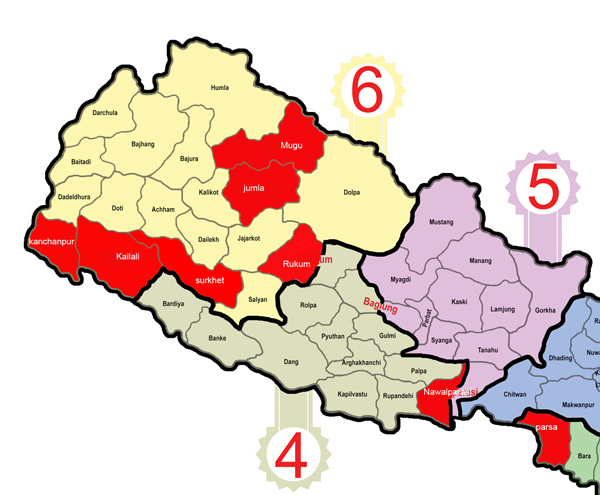 Several media sources are reporting that eight people were killed in Nepal in a violent protest by members of a local ethnic group upset with the government plans to set state borders in the country.
Apparently at least seven policemen and a two-year-old child died after hundreds of people from the Tharu ethnic group undertook a protest that turned violent Monday afternoon. They were upset about the proposed new constitution, and want the new state borders be drawn such that they can control their own state.
In a shocking throwback to the 19th century, Tharu protesters with axes, spears and sticks surrounded police and attacked them in the rural community of Tikapur in far western...
More