Copper prices have surged over 4% this morning, breaking above the 50-day moving average (trading 2.41, near 2-month highs). Aside from Glencore's demise and modest strength in the Chilean peso today, this seems more like an algo-driven run off China's massive intervention-driven momentum.
Coppe rbroke above it 50-day moving average...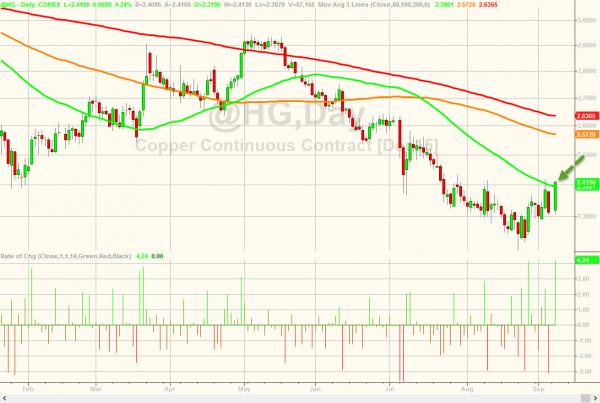 as China's intervention floated all boats...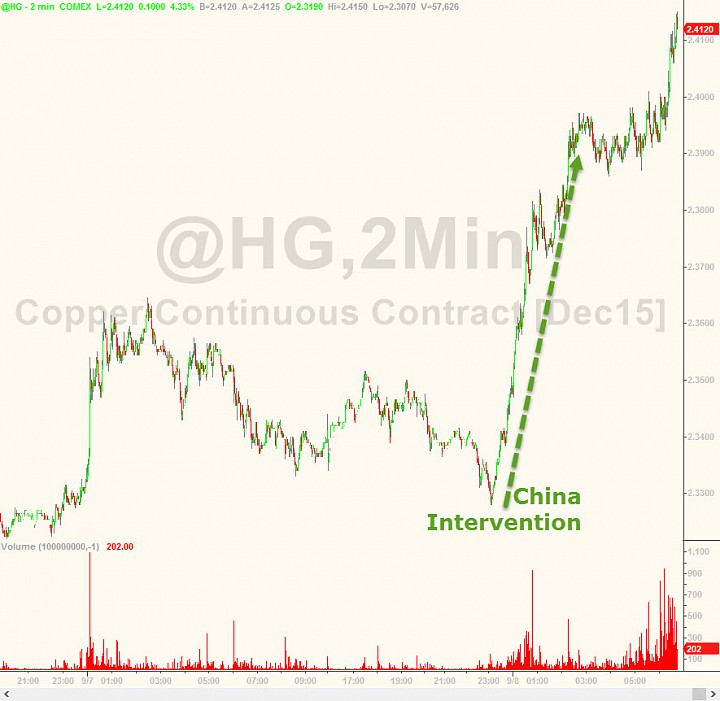 Charts: Bloomberg