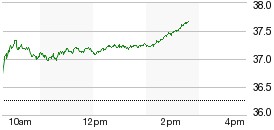 On Sep 7, we issued an updated research report on salesforce.com, Inc. CRM following the company's better-than-expected second-quarter 2016 results.
Salesforce's revenues of $1.635 billion not only increased 24% year over year but also beat the Zacks Consensus Estimate of $1.599 billion. The year-over-year improvement was primarily attributed to rapid adoption of the company's cloud-based solutions. Also, higher demand for Salesforce ExactTarget Marketing Cloud platform, part of the Salesforce1 Customer Platform, contributed to the year-over-year revenue growth.
Additionally, Salesforce is among the top three Customer Relationship Management (CRM) vendors in the Software-as-a-Service (SaaS) enterprise application market. The company was the first to sign up large customer accounts, which helped it build a strong market position. Given increasing customer adoption and satisfactory performances, market research firm Gartner acknowledged Salesforce as the leading CRM solutions provider, ahead of SAP and Oracle.
Apart from this, Salesforce is also focusing on strategic acquisitions to expand its market share. In Feb 2015, the company...
More