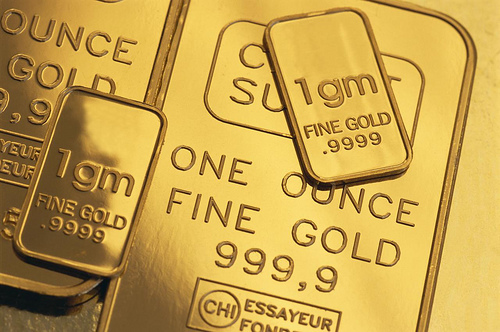 American investors might be extremely disappointed with the recent performance of the gold price as the yellow metal is once again trading below $1200/oz. This causes a lot of people to frown their eyebrows but the reality is that the gold price expressed in other currencies is actually showing signs of a break-out.
Indeed, when looking at the gold price in other currencies, the charts look extremely different. Let's back this up with four charts of the yellow metal, expressed in different currencies. And indeed, all four charts (with the gold price expressed in respectively Canadian Dollar, Euro, Japanese Yen and Russian Ruble) show a considerable increase in the gold price.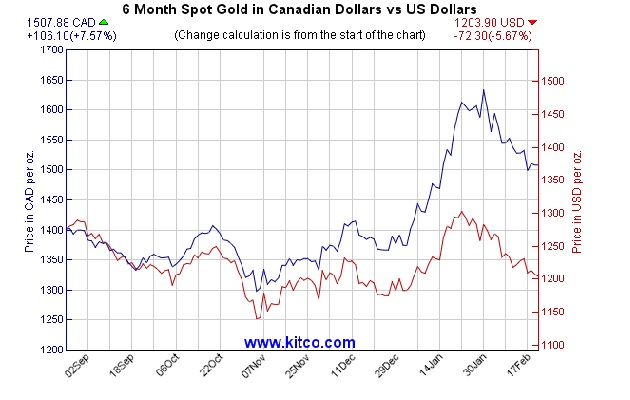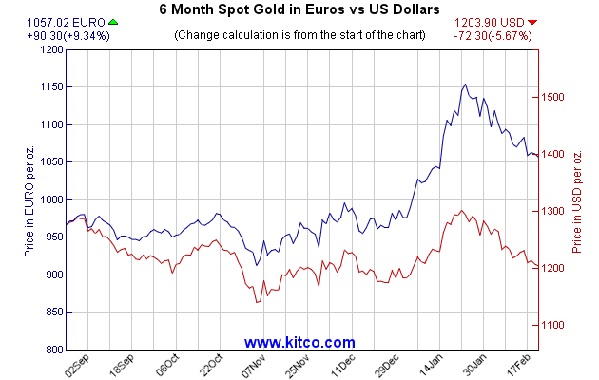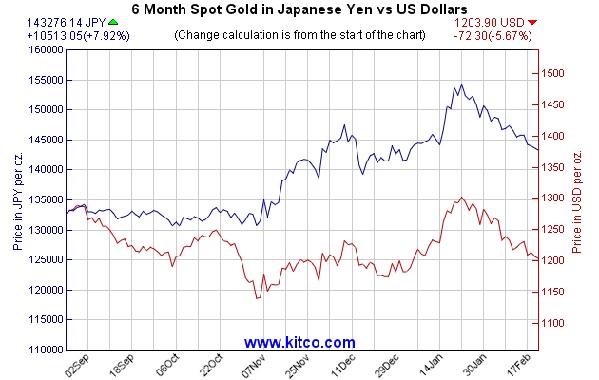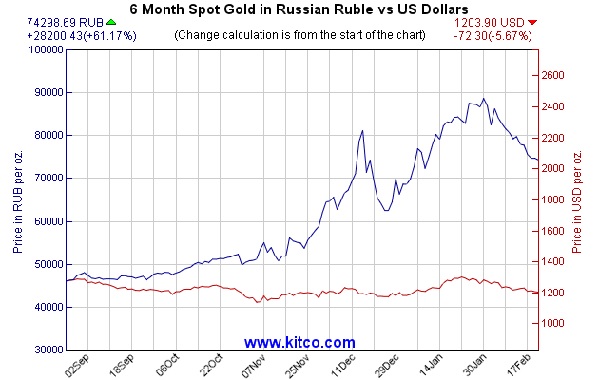 If we would consolidate this view in a chart, a technical break-out pattern becomes clearly visible.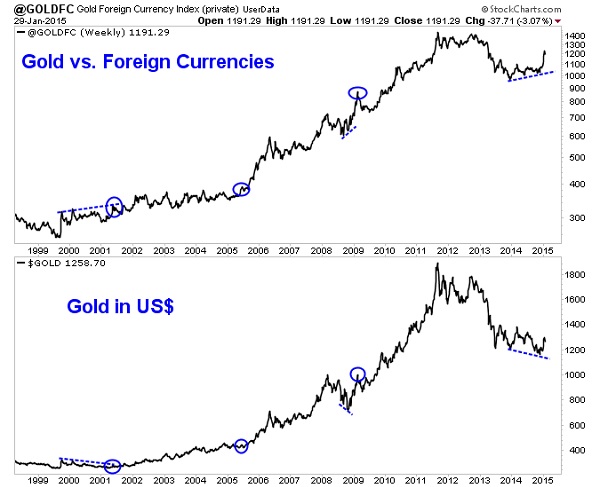 https://twitter.com/lockjoshua/status/561721606159233024/photo/1
The gold price has moved up again this week ahead of Yellen's bi-annual testimony before the Congress and the fact that the Greeks are accusing their government of treason. Just as we expected in an earlier column, a new deal has been reached in the final hours before the deadline, and just as we expected, Tsipras and Varoufakis returned to Athens claiming the Greeks were victorious over the evil, naughty Troika.
This will also undermine the position of the anti-austerity parties and leaders as a sudden U-turn is only very rarely appreciated. Moreover, it now does sound like Greece was the demanding party for another extension even though it categorically refused to extend the program.
So what's next for the gold price in US Dollar? Looking at the Money Flow index parameter of gold, the index has reached its lowest level in several months and the last time it reached this level was right before it ran from $1190/oz to $1300/oz.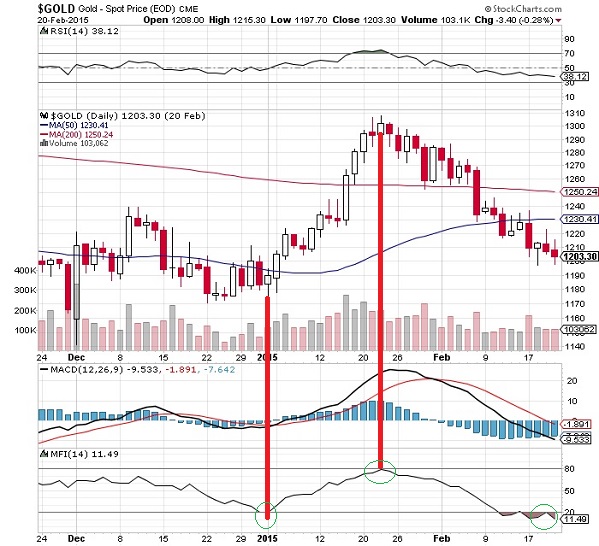 There are no certain things in life, but it sure does look like the gold price is bottoming out and preparing itself for another leg upwards as the last time we saw the Money Flow Index reach this level, the price of the precious metal came back to life again. Additionally, as it doesn't look like things are calming down on the macro-economic level (the Ukrainian problems still haven't been solved and the new Greek deal is merely an extension and not a permanent solution), investors will continue to pick up gold as a safe haven. The fundamentals haven't changed and the recent softening in the gold price might merely be building a platform for the next break out.
>>> Check Out Our Latest Gold Report!
Sprout Money offers a fresh look at investing. We analyze long lasting cycles, coupled with a collection of strategic investments and concrete tips for different types of assets. The methods and strategies from Sprout Money are transformed into the Gold & Silver Report and the Technology Report.
Follow us on Twitter
https://twitter.com/Sproutmoney