The Conference Board Consumer confidence reading improved to 82.3 from February's 78.3 reading. This was a rebound since February's was a drop. 

Today's consumer confidence data is the best since Jan. 2008. This continues a positive trend in the reading since the drop during 2007 and 2008 that coincided with the global financial meltdown.
The market was trading risk-on ahead of the release, but stalled afterwards. The data was not much of a mover, but should not contribute to stop the risk-on trading heading into its release. 
The S&P500 for example, has been rebounding from the week's low at 1848.1 toward the week's high at 1872.6. However, the market IS stalling after the consumer confidence data.  This can reflect a market that is overall tentative, and may have turned neutral or risk-off.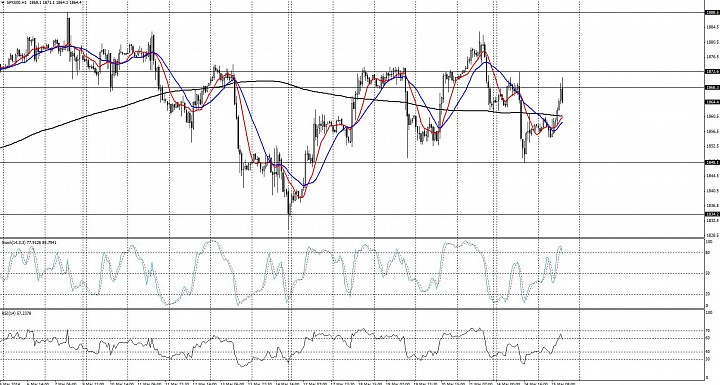 (S&P500 4H Chart)