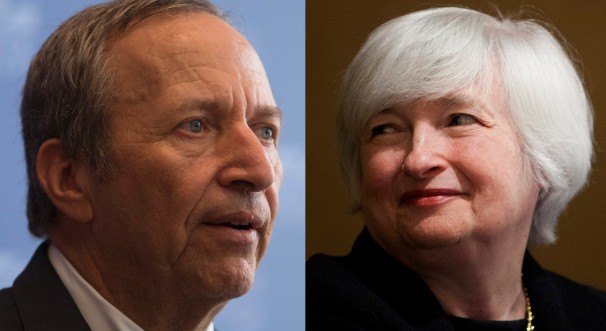 I read an article today about Lawrence Summers and his decision to withdraw his candidature for the position of Federal Reserve chairman. I think that now Janet Yellen has all chances to win.
The decision by Summers, the former Treasury secretary and economic adviser to President Barack Obama, came as liberal and moderate Democrats on the Senate Banking Committee began publicly and privately signaling their concerns about Summers to the White House.
Several Democratic senators, including Jeff Merkley of Oregon and Sherrod Brown of Ohio, mounted a sustained lobbying campaign, pressing colleagues in their own party to oppose Summers on the grounds that he was too lax on financial regulation. They pressed forward as the White House was focused on building support for a military strike in Syria.
Summers, 58, and Fed vice chairman Janet Yellen, 67, were reported to be the leading candidates. Obama also has said he interviewed Donald Kohn, 70, a former Fed vice chairman. Former Treasury Secretary Timothy Geithner isn't interested in the job, even after Summers' withdrawal, said a person familiar with Geithner's thinking.
http://www.bloomberg.com/news/2013-09-16/summers-quit-fed-quest-after-democrats-spurned-obama-favorite.html