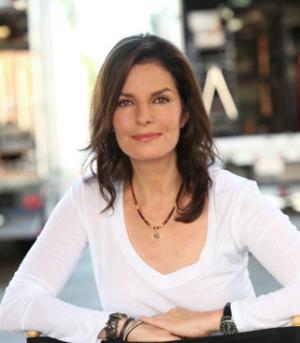 NEW YORK--(BUSINESS WIRE)--
Premium TV network EPIX® announced today that the Golden Globe® and two-time Emmy® award-winning actress Sela Ward has been cast to star with Nick Nolte in Graves, a single-camera half-hour political satire produced by Lionsgate. Ward will play Margaret Graves, the wife of former U.S. President Richard Graves (Nolte), who decides to follow her own political ambitions just as her husband embarks on a Don Quixote-like journey to right the wrongs of his administration. Ms. Ward replaces Susan Sarandon who departed the series due to artistic differences. Production has commenced in New Mexico.
This Smart News Release features multimedia. View the full release here: http://www.businesswire.com/news/home/20151014006482/en/
"Sela Ward is a gifted talent who has the presence and attitude to bring the character of Margaret and her story to life," said Mark S. Greenberg, President and CEO, EPIX. "I am delighted that she has joined Graves and I'm confident that the show's sense of style, storytelling and wit will resonate with premium viewers across all platforms."
"We are thrilled to have award-winning actress Sela Ward join the cast of Graves," said Kevin Beggs, Chairman, Lionsgate Television Group. "Known for playing characters with strength, humor and grace, Sela will be a formidable political player and wife to Nick Nolte's former President in one of EPIX's first original series."
Ward, a respected and well-recognized film and TV actor, recently completed filming Independence Day: Resurgence directed by Roland Emmerich. Her film credits include Gone Girl, The Stepfather, The Guardian, The Day After Tomorrow and The Fugitive. Ward won her first Emmy® for Outstanding Lead Actress in a Drama Series in 1994 for her portrayal of 'Teddy Reed' in the acclaimed television series "Sisters." She won her second Emmy® in 2001...
More