The economy grew 0.1% in Canada in March over the previous month.
For Q1 2014, the economy grew 0.3%, following a 0.7% growth in Q4, 2013. 
"Final domestic demand was down 0.1% in the first quarter, as lower business gross fixed capital formation offset increased household final consumption expenditure. Government final consumption expenditure was 0.1% lower." (
Statcan
)
(source:
Statistics Canada
)
The slide in Q1 vs. Q4, and the lowly 0.1% growth in March reflect an economy recovery that lost steam to begin the year. Still, even though the growth rate is low, real GDP has been steadily increasing since 2009.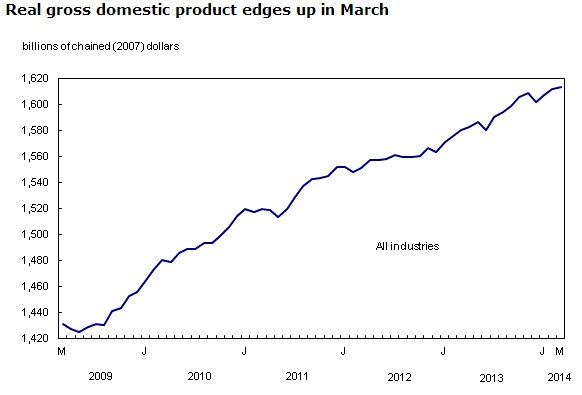 (source: 
Statistics Canada
)