May 03, 2016, 02:49:00 AM EDT By Dow Jones Business News
Comment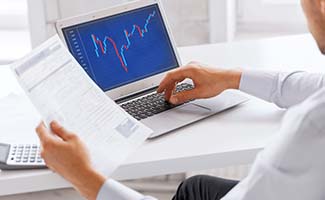 Salesforce.com chief rallies others to speak out on social issues, but critics see a 'corporate bully'
When North Carolina passed its law in March restricting certain gay rights, Marc Benioff was ready with his rapid- deployment response.
It was the kind of show of force that has made Mr. Benioff a master promoter in the movement toward social activism among American chief executives, one that's increasingly influential despite resistance from those in its focus and some disquiet from Salesforce's investors and directors.
"Marc rallies CEOs when business and trade groups are much slower to act, particularly on noneconomic issues," says Dow Chemical Co. chief Andrew Liveris, who weighed in against the North Carolina law and says Mr. Benioff's influence led him to get personally engaged in social activism.
The 51-year-old Mr. Benioff earlier this year helped push Georgia's governor into vetoing that state's bill that would have let faith-based organizations decline services or fire employees over religious beliefs after the U.S. Supreme Court ruling that backed same-sex marriage. Last year, he and other CEOs were instrumental in persuading Indiana's governor to revise a similar law. He is now pressing cohorts to back measures to close the gender pay gap.
Mr. Benioff is among CEOs of companies, including Apple Inc., Bank of America Corp., Walt Disney Co., Intel Corp. and International Business Machines Corp., that have begun pressuring lawmakers on social issues, often with a warning: Change laws or risk losing business.
That is a departure from the past, when U.S. CEOs often avoided weighing in on social issues lest they incur backlash from shareholders, customers and other constituents.
Now, the risk may be in not speaking up. "Our jobs as CEOs now include driving what we think is right," says Bank of America CEO Brian Moynihan. "It's not exactly political activism, but it is action on issues beyond business."
Critics of the new outspokenness include North Carolina Lt. Gov. Dan Forest. "The Salesforce CEO is a corporate bully," says Mr. Forest, who vows to stand with his governor against business backlash. "One or two executives from San Francisco call their buddies, and then we've got leftist groupthink tarnishing North Carolina."
Mr. Benioff says he was once a Republican and now doesn't formally affiliate with either party. While some in his camp are liberal-leaning, others aren't. They have pitted themselves largely against GOP legislators.
Some CEOs have told Mr. Benioff they can't join the cause, with one saying it would put "a target on my back."
At Salesforce's annual shareholder meeting last year, an investor criticized Mr. Benioff's public posture as polarizing and time-consuming. Retired Gen. Colin Powell, a Salesforce director, says he recently advised Mr. Benioff that his advocate persona may subject him and Salesforce to unwanted scrutiny.
"Be careful how far you climb up the tree," he says...
More