While Delta Air Lines (DAL) trades at multi-year lows, the stock continues to make a compelling investment. The airline reduced capacity plans for Q4 and plans to turn to positive PRASMs by the end of the year. At the same time, the airline is upping the dividend yield to 2% and buying back large amounts of stock. 
The market can continue playing the fears that the airlines are repeating the past mistakes though they never had cash flows to return capital to shareholders in the past. The market continues to allow investors to take advantage of the incredible discrepancy between Delta Air Lines and other industrial stocks that have worse investment stories.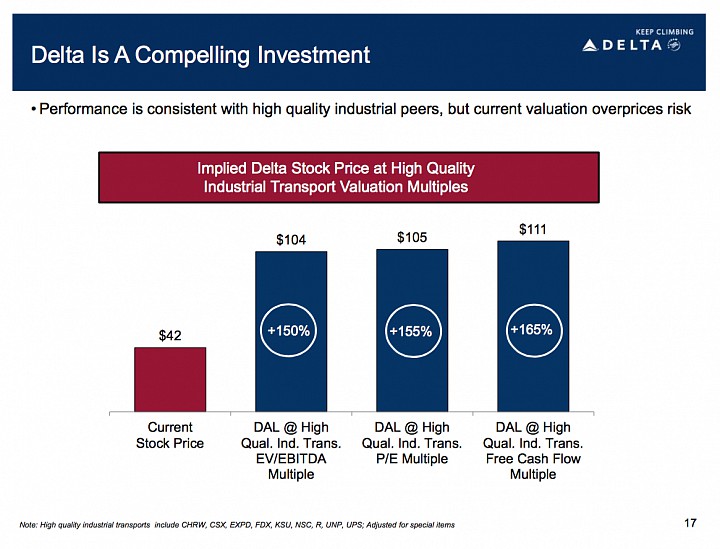 Those potential returns seem to be good to be true, but the market is known to be irrational.  
Disclosure: No position