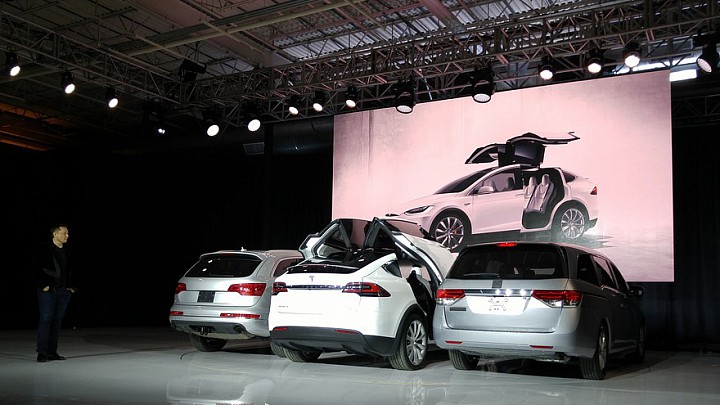 Tesla Motors Inc. shares took a hit Wednesday as a downgrade and second price-target haircut for the stock added to concerns about the electric-car company's ambitions.
Tesla TSLA, -3.69% shares are down more than 5% so far this week. If that weekly loss holds, it will be Tesla's worst performance since mid-August. Shares are down 16% from their 2015 peak reached in July.
At the heart of the concerns is the Model X, the all-electric SUV Tesla unveiled late last month after considerable delays, but to much cheering from fans.
Reviewers seem to be quite taken with the car — its distinctive features include falcon-wing doors that allow drivers to effortlessly negotiate tight parking spaces and...
More