Merkel tried to muzzle opposition to her Greece policy by keeping it close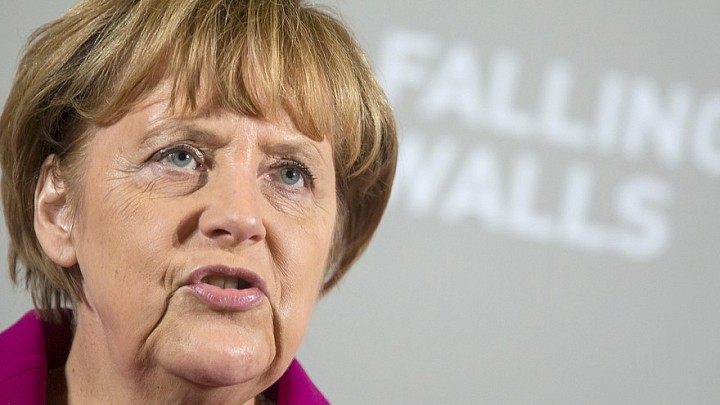 Reuters
German Chancellor Angela Merkel

(MarketWatch) — It might seem that one of Germany's most prominent euro-skeptics quitting politics would make life easier for Chancellor Angela Merkel as she wrangles with the euro EURUSD, +0.09% crisis.
But it won't.
In fact, the decision of Peter Gauweiler to resign from Parliament and step down as deputy leader of the Christian Democrats' Bavarian affiliate, the CSU, could become a tipping point for Germany's engagement not only with Greece but with the European Union as a whole.
It caps the failure of Merkel throughout her nine years as chancellor to enunciate a compelling vision of a united Europe and Germany's role in it. Her brilliance as a tactician has kept her in power but you cannot win a war by just protecting your flank.
To call the 65-year-old Gauweiler a euro-skeptic is something of an understatement. He described the 1992 Maastricht Treaty transforming the Common Market into the EU a "totalitarian dream" and labeled the euro "esperanto money."
The reason he was brought into the party leadership two years ago speaks volume for the cynicism of Merkel's Christian Democrats, who wanted Gauweiler in a prominent position precisely to stave off inroads from the upstart Alternative for Germany party (AfD) that rejects the euro and the EU.
But if they then expected the crusty Bavarian lawyer, who has spearheaded numerous challenges against the euro and the European Central Bank in Germany's constitutional court, to turn around and follow party discipline, they were badly mistaken.
Gauweiler was one 29 Christian Democratic members of Parliament who voted last month against a four-month extension for Greece on its bailout, with 541 MPs out of 586 voting in favor of it.
In a statement explaining his resignation, he complained of party pressure to toe the line.
"Whoever elected Peter Gauweiler to deputy chairman of the CSU knew exactly what positions on the euro and bailout policies they were voting for," he said.
But demands for him as deputy party leader to vote with the government in Parliament precisely the opposite of positions he had defended for years "was incompatible with my understanding of the duties of an MP," he said.
http://www.marketwatch.com/story/euro-skeptics-resignation-e...