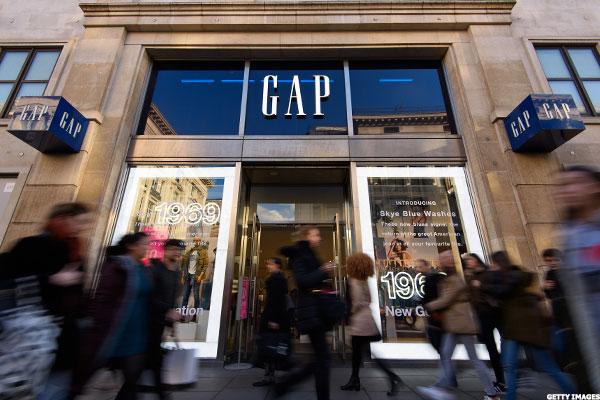 Wall Street has really soured on the retail sector leading up to second quarter earnings reports expected later this month.
That is except for shares of one long-time whipping boy. Struggling apparel retailer Gap (GPS) has seen its stock price skyrocket about 19% over the last month versus a 4% gain for the S&P 500.
Investors seem to have latched onto the view that Gap's better-than-expected June sales performance was the start of a long-hyped turnaround. Same-store sales for June rose 2% compared with Wall Street estimates for a 3.6% drop.
While it's certainly wonderful to see beleaguered Gap beat a Wall Street sales forecast for at least once during the post-Great Recession macroeconomic recovery, investors may be way too bullish on the apparel retailer for two reasons.
The first is that Gap has done close to nothing this year to justify a bullish stance on its stock.
Gap reported first-quarter earnings of 32 cents a share, in line with Wall Street forecasts, but down sharply from 56 cents a year earlier. Same-store sales fell 3% at Gap, 11% at Banana Republic and 6% at Old Navy owing to...
More