Looks like most stock market gains are made when you're asleep. So yeah just check it.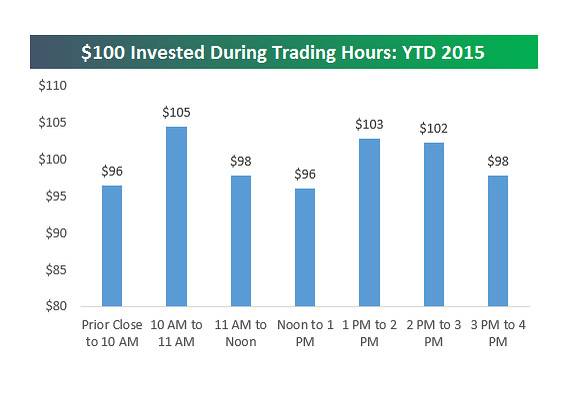 Bespoke Investment Group
The biggest increases for the S&P 500 this year have been generated between 10 a.m. and 11 a.m. ET, but the longer-term data are even more interesting.

Another chart, based on hourly price patterns since the bull market began on March 9, 2009, is even more interesting: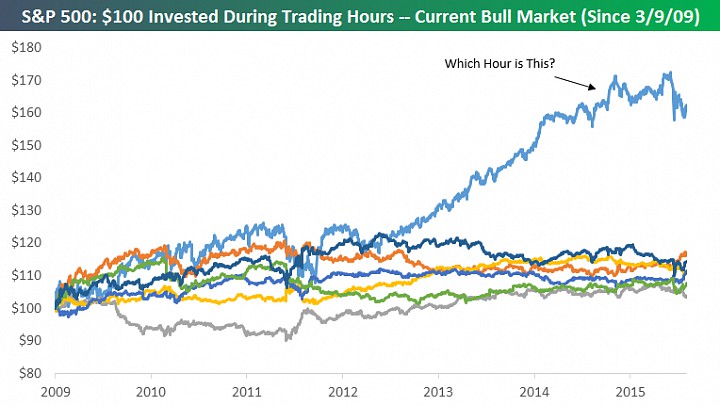 According to Bespoke analyst George Pearkes, the overnight period from the prior market close until 10 a.m. ET offers the best longer-term performance.
So there are some tips in this study: examples of S&P 500 ETFs you can use to try and take advantage of this trading pattern include the Vanguard S&P 500 Index ETF VFV the SPDR S&P 500 Index ETF Trust SPY and the iShares S&P 500 Index ETF IVV.
Pearkes said company, economic and other news greatly affects stock prices even when the U.S. market is closed.