After beating Q1 EPS estimates, IBM (IBM) ended after-hours trading down nearly $8 for a 5% loss. The company guided to earnings of at least $13.50 for the year and free cash flows at the top of the previous range so why the negative reaction?
The simple answer is that the market got confused regarding the $1.2 billion tax benefit recorded during the quarter. The quick assumption by the traders that only read the headlines was that the beat was all due to this benefit, but the reality is that IBM had a nearly equal off-setting charge. The net result of these one-time items was Q1 earnings of $2.35 that easily smashed estimates. Another concern in the earnings call was the cadence for quarterly earnings, but this part is nitpicking considering the full-year guidance. 
The better idea is for investors to focus on the transformation taking place with the strategic imperatives of analytics, cloud, mobile, and security. This growth areas are quickly taking IBM out of the dark ages and help make the stock a buy on dips.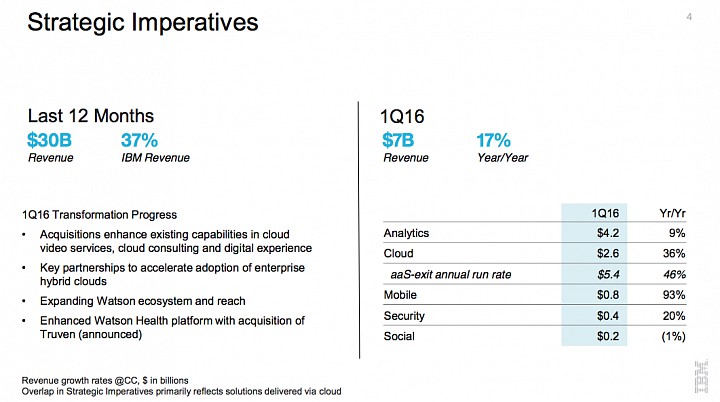 Disclosure: Long IBM