Despite the constant blather of how cheap European stocks are (they are not) and how Draghi's QE will create something positive (priced in?), the last 2 days have seen Italian, Spanish, and Portuguese bond risk explode higher. The 20%-plus surge in bond spreads is the biggest since the beginning of the EU crisis in 2011 as Grexit fears (and redenonimation risks) continue to spread.
Italy is the worst performer...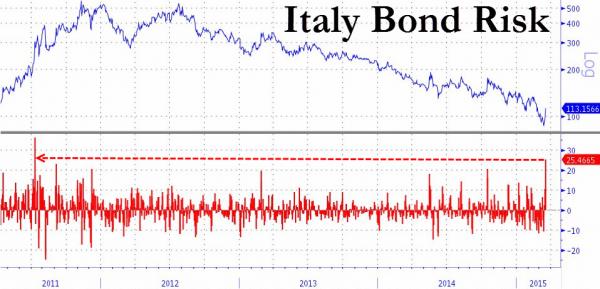 But Spain and Portugal are starting to blow..
Just don't show Mario Draghi.
Charts: Bloomberg