At a time when most Chinese solar manufacturers have rapidly grown and then fallen on their faces, Canadian Solar (NASDAQ:CSIQ) seems to have made it out of the solar inferno alive. How did it beat out companies like Yingli Green Energy, Trina Solar, and the bankrupt Suntech Power, who got a lot more attention along the way?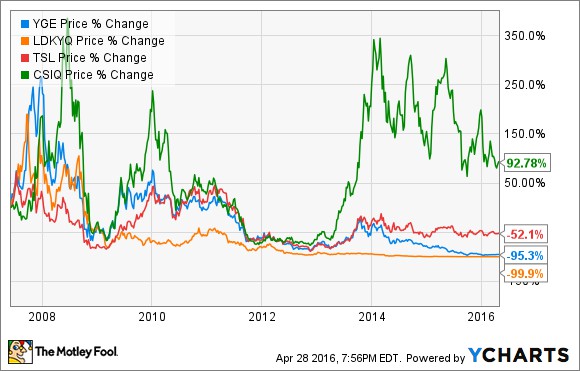 Growing up in the solar market
The growth path Canadian Solar has taken from 2006 to today isn't unusual for Chinese solar manufacturers, where the company produces most of its offerings. The company borrowed a lot of money to rapidly expand production and build scale in the process.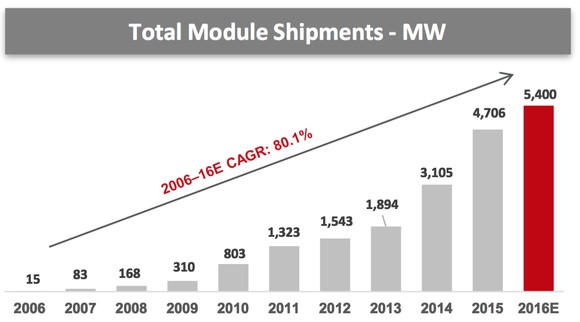 But key to this strategy was focusing on the back end of the value chain that turned out to be less volatile than upstream parts of the supply chain. You can see below that Canadian Solar has always had more module capacity than cell and even less wafer capacity. This turned out to be fortuitous because polysilicon -- which is a step further upstream than wafers -- ended up becoming an oversupplied commodity business, leading to the downfall of LDK Solar and others.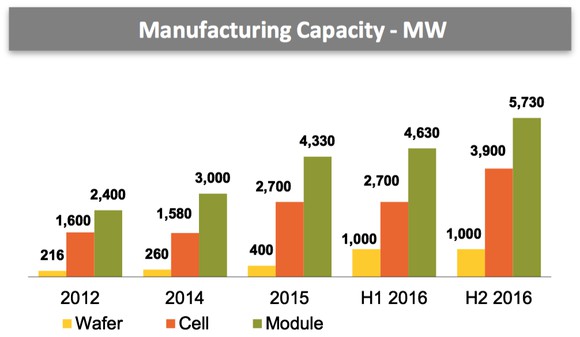 By building module capacity the company could control where the end product went and leverage the commoditization of polysilicon, wafers, and even cells in the solar industry.
The project business comes alive
When you control the module, you can choose where...
More