The EUR/USD has been choppy but bullish in 2014, barely making a new high on the year at 1.3993 last week. Traders were quick to fade EUR/USD below 1.40, especially after last Thursday's relatively dovish ECB press conference.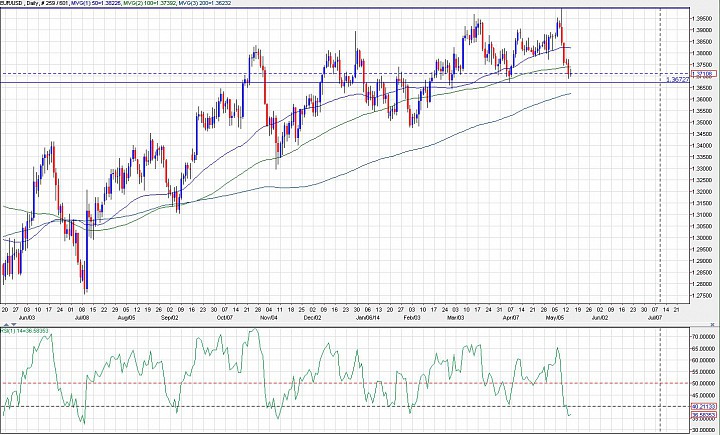 (eurusd daily chart)
Double Top Support:
This week, EUR/USD continued to slide, and is now near a double top support of 1.3672 as seen in the daily chart. 
To me a double top development is overrated if you believe it signals a bearish reversal. It does reflect consolidation, but in consolidation, the bias is the prevailing trend, so the bias remains bullish even if the double top is complete.
Pullback:
The pullback will provide more information if the market does break below the double top support. Look for a rally when:
1) RSI dips around 30 and turns back up
2) Price bounces off the 200-day SMA, which is around 1.3625 at the moment.
If this pullback for example stalls below 1.39 and the EUR/USD starts falling, we will have more reason to believe the double top is in place, and a significant bearish correction is developing.