Consolidation of semiconductor industry goes on. Lam Research agreed to acquire KLA-Tencor in a $10.6 bn cash-and-stock deal to form a "premier" provider of seniconductor equipment with $8.7 bn in annual sales that will serve 42% of the wafer fabrication market.
According to Bloomberg, Lam - KLA-Tencor transaction takes total semiconductor deals announced in the past year to almost $95 bn as rising costs drive chipmakers and their suppliers to consolidate amid slowing demand for PCs, smartphones and servers.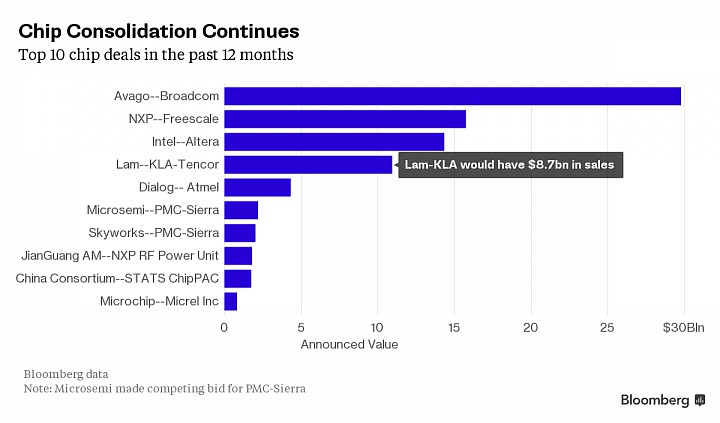 To note, the deal values KLA-Tensor at $67.02 per share, whick offers a 24% premium to the company's stock last price. Waiting for a jump at Wednesday's seccion?
<!== INSTRUMENT %% %1440% ==!>