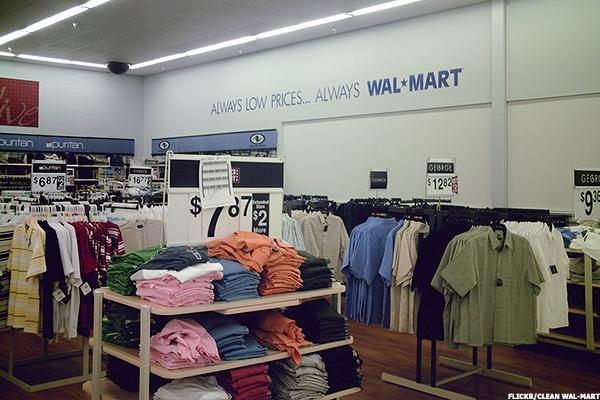 Higher-ups at Walmart (WMT - Get Report) might want to have a talk with their apparel buyers.
During a recent trip to a Walmart store in Islandia, New York, TheStreet came across a blue and white tank top displaying cups and a ping pong ball that was hanging in the kid's apparel department. Donning the tagline "ball so hard," the shirt suggests the underage youth of America partake in an epic game of beer pong.
The popular drinking game of college kids is played by setting up often red, plastic cups filled with...
More