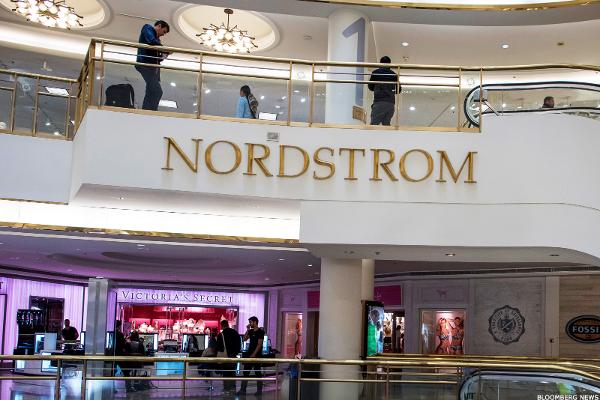 The reports of the retail sector's death have been greatly exaggerated, according to Jim Cramer, and during this week's "Off the Charts" segment of Mad Money he turned to the charts to defend the sector. Cramer enlisted the help of Trifecta Stock chartist and options market equity trader Bob Lang to make his point.
Cramer pointed out that Best Buy's (BBY) strong quarterly results on Tuesday were a good sign for the stock market as a whole as the retail sector is integral to the United States' service economy. Cramer and Lang looked at the SPDR S&P Retail ETF (XRT) , Trifecta Stocks holding Nike (NKE) , Nordstrom (JWN) and The Gap (GPS) .
First, the exchange-traded fund.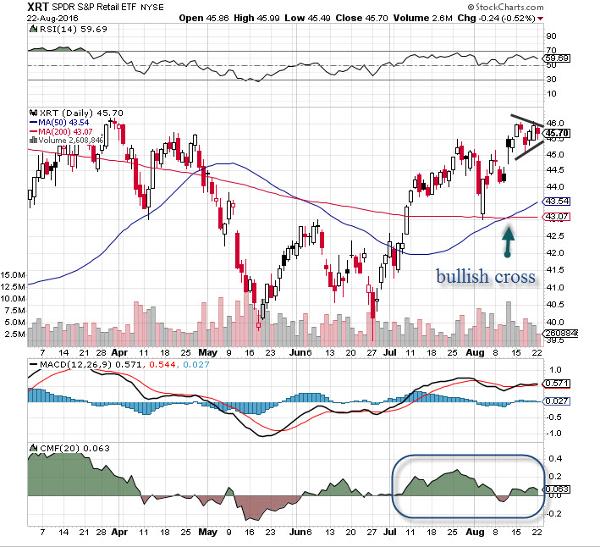 The markets may be unpredictable, but Jim Cramer can show you how to navigate it like a pro. Follow his blue-chip portfolio of stocks at Action Alerts PLUS. Join today and try it for 14 days—FREE!
"First of all, Lang likes how the retail ETF made a W-shaped bottom pattern back in May and June, and that's given it a springboard to fuel its recent rally," Cramer told viewers. "You caught a shallow pullback earlier this month, and it turned out to be the perfect buying opportunity. As far as Lang's concerned, this is almost the textbook definition of a good-looking chart."
The ETF is now within 10% of the all-time highs it set last year.
While the ETF is doing well, Cramer reminded viewers that he is not a fan of...
More