With markets pricing in nothing but a "permanent plateau of margins," it appears the Philly Fed is about to ruin that meme too... Thanks to the collapse of the Prices Received (and Prices Paid) indices, margins are now implicitly the lowest since Lehman. The last 2 times "margins" were this low, the US entered recession.
Prices Paid Collapse...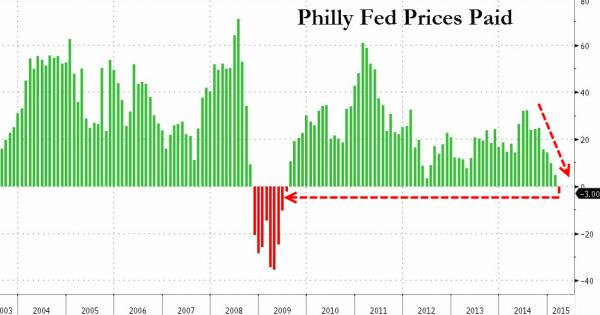 But Prices Received Collapse-er...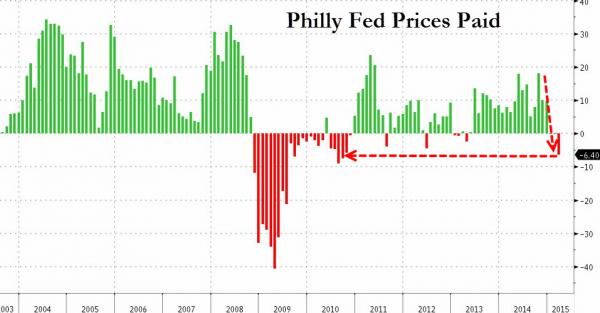 Leaving the worst "margin" since Lehman...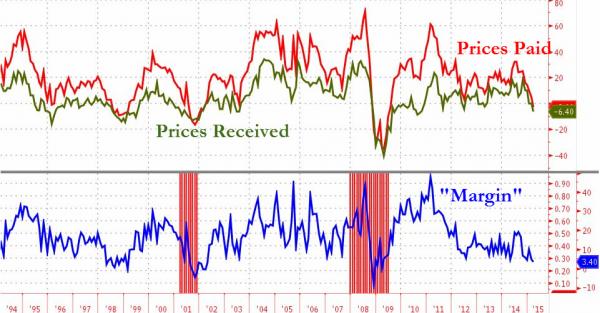 Charts: Bloomberg