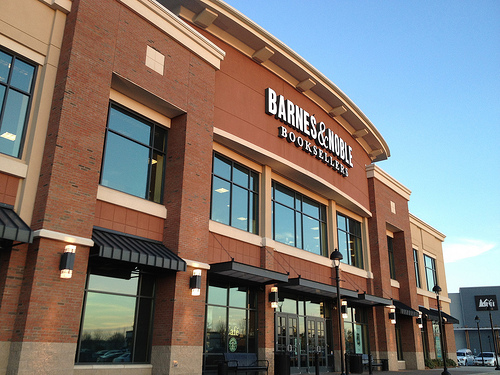 The Nook Reading App from Barnes & Noble (NYSE: BKS) will be available from Google Play for Android users starting today, according to Market Watch. The application will include new content types, a new interface, content choices and customization abilities.
The user will now be able to create their own profile and organize their content into selves for management, Market Watch reported. Further, new customers will receive a free $5 credit to use within the app.
Barnes & Noble is the largest retailer of books in the United States, digital media as well as education products, Market Watch reported. According to Slate report, the company's college bookstore branch will be breaking off into it's own privately traded company rather soon.
Slate commenter Doubts42 writes:
"I cant put into words what a horrible business model Barnes and Noble student bookstores are. They take all the negative aspects of the traditional college bookstore and integrate them into the least user friendly web platform ever put forth. No way to get assistance and no good way to browse products. I either get my books from Amazon or go to an independent stare where I will pay a few dollars more but will walk out with the product in hand"