Intel has reported mixed Q1 2016 results and issued weak second-quarter guidance.
Intel has blamed weak enterprise demand for the weaker than expected performance.
Intel still remains optimistic of double-digit growth for DCG which can drive the shares during the second half of the year.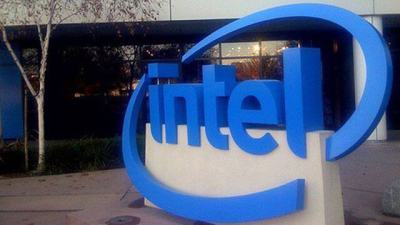 Intel (NASDAQ:INTC) stock was down by as much as 9% in after-market trading after the company delivered mixed Q1 2016 earnings with the company's pivotal Data Center Group performing below expectations. However, the stock price recovered in the subsequent trading session on April 20. Intel reported revenue of $13.8B, good for 8.0% Y/Y growth partly aided by the Altera acquisition, but $30M below the Wall Street consensus. Non-GAAP EPS of $0.54 was up 20% Y/Y and exceeded analysts' consensus by $0.07. GAAP EPS was $0.42, up 2% Y/Y. The healthy earnings were helped by a 130bps Y/Y increase in non-GAAP gross margin to 62.7% and above the guidance mid-point of 62%.
Intel Segment Performance
Intel's segment performance was mixed, with Client Computing delivering a surprise positive growth while the Data Center Group performed below expectations. Further, the company issued light second quarter guidance. Trading in Intel's shares was temporarily halted after the earnings call.
Client Computing Group (CCG)-- this segment consists of sales of PCs and mobile CPUs. This is Intel's largest revenue segment accounting for 54% of revenue. CCG revenue was up 2% Y/Y to 7.5B in spite of a very weak PC market. Intel has its Skylake CPU ramp and a positive mix shift to thank for the good performance with the new CPU helping ASP to increase 19% and helping offset a 15% decline in sales volumes. Desktop volume was down 4% with ASP up 6% while notebook volume was down 2% with ASP flat. Intel reported that tablet volume was down 44% but ASP was up significantly. Segment operating profit climbed 34%Y/Y to $1.89B which Intel chalked up to improving mobile margins.
Data Center Group (DCG)-- this segment is made up of sales of server and data center chips. Revenue was up 9% Y/Y thanks to strong...
More