Baidu investment returns are tied heavily to Chinese macro/sentiment.
With various indicators pointing to a recovery and a value accretive Ctrip transaction, the narrative favors the bulls.
Diminished visibility on costs makse it hard to anticipate earnings, but analysts seem conservative on margins.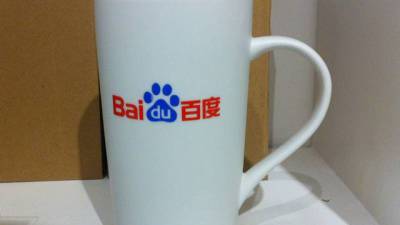 Baidu (NASDAQ:BIDU) is set to report Q1 results on April 28th. The valuation has recovered quite significantly since the beginning of the year. The stock is still below its 52-week high of $223.95, which was set last year on April 27th 2015 i.e. prior to the Chinese market panic. However, Chinese investors have been piling back into the equity market, re-igniting the momentum trade in Chinese listed companies. Since Baidu's stock isn't actually listed on any Chinese exchange some would incorrectly mention the lack of causal linkage. However, Chinese-based ETFs still own Baidu ADRs, so whenever there's contagion in Asia the weakness in Chinese-specific equities still impacts the stock.
Baidu is 93.67% above its 52-week low, so a good chunk of the value recovery trade has already occurred. So, the focus then shifts to emerging market/Chinese sentiment and core fundamentals.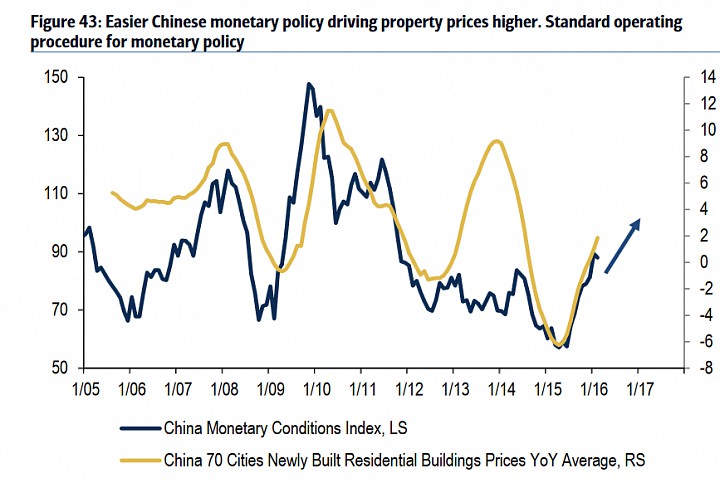 Source: Bank of America Merrill Lynch
Chinese monetary conditions are sharply improving, and residential real estate prices are recovering quite swiftly. Since much of China's wealth is concentrated in real estate, the prevailing wealth effect cascades from real estate into other assets (like equities). Therefore, if real estate continues to recover, investors can get more confident and will buy more shares via pooled asset management products.
Since active managers in China rely on fund inflows to buy shares, it goes without saying that Baidu's share price is heavily contingent on Chinese macro conditions. This is despite digital advertising growth detaching from broad macro fundamentals. Even if earnings don't improve on a y/y...
More