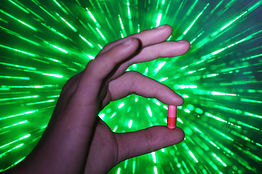 In addition, last year saw both gene therapy and CAR-T make major progress, and Gal expects these products to become more accessible this year, while more M&A could be on the horizon, following Gilead Sciences' (GILD) purchase of Kite Pharma.
For stocks, Gal writes that there are now more moderate expectations for drug sector growth, and with relative valuations still low, coupled with more expected innovation, the group could be set up to make decent gains in 2018.
On the valuation front, expectations for the drug sector growth have moderated materially, with near term revenue growth expected at 2%-4% and stocks reflect terminal FCF growth in the 1%-3% range. Despite some gains off the 2016 lows, relative valuation is still low and given our bullish view on the political and innovation fronts, we would expect 2018 to be a decent year for the biopharma group.
More on his favorites:
We have three outperform names. Mylan (MYL) is most straight-forward, with accelerating GRx and biosimilar approvals (Estrace, Advair, Restasis, Neulasta, Herceptin) more than offset the decelerating decline in US GRx pricing. We took our lick on Allergan (AGN) last year, but see aesthetics, pipeline maturation and end to estimate decline as drivers, especially given current valuation. Biogen (BIIB) consensus is ~$500M too low on Spinraza in 2018, we are +6% on revenue and 9% on EPS in 2018. Tysabri in stroke and use of cash are upsides.
Among our Market-Perform names, we are warming to Jazz (JAZZ), Regeneron (REGN) and Amgen (AMGN). The first two are on our above average estimates, while the change in J-code for biosimilars may help to slow Neulasta biosimilars. Last, we see potential for near term further upside for Teva (TEVA), although we would argue long-term recovery is still far from certain. We still struggle with Shire and recently downgraded Celgene (CELG).
The Health Care Select Sector SPDR ETF (XLV) is up 1% this morning, while the SPDR S&P Pharmaceuticals (XPH) is up 1.4% and iShares Nasdaq Biotechnology ETF (IBB) is up 1.7%.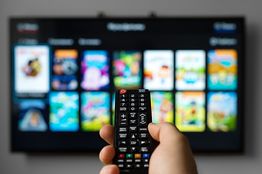 First, advertising in general is declining. Consumers are "increasingly intolerant" of ads on both TV and online, and with more and more consumers consuming media on mobile devices, they see ads as even more offensive. On top of that hurdle, online content viewership continues to climb, with consumers shifting toward ad-free subscriptions. This is bad news for traditional linear TV, although positive for over the top services that can attract more subscribers, like Netflix (NFLX), and eventually Disney (DIS).
Finally, Nollen warns that regulation could make life harder for advertising and media, with ePrivacy in Europe adding uncertainty and the repeal of net neutrality in the U.S. potentially leading to higher streaming costs, ads included.
He writes that M&A and taxes are the two wildcards left:
M&A hopes could keep a floor on valuations, but actual attractive deals might not come to pass. Tax reform boosts F2018E EPS on these companies by ~10% on average; AMC (AMCX), DIS, 21st Century Fox (FOXA), MSG (MSGN) & Trade Desk (TTD) are likely the biggest winners. Tax savings could also be reinvested into marketing – we'll see.
Among TV companies, he's drawing a sharper distinction between those with a strategy in place to benefit from content scale, direct-to-consumer distribution, and international sales, and those that don't. He upgraded Disney and Discovery Communications (DISCA) to Outperform, and he also boosted Netflix to Outperform.
By contrast, he cut CBS (CBS) and AMC to Neutral, Viacom (VIAB) to Underperform, and stayed neutral on 21st Century Fox and MSG.
More